River Plate 2023-24 Away Shirt
Posted on 26/09/23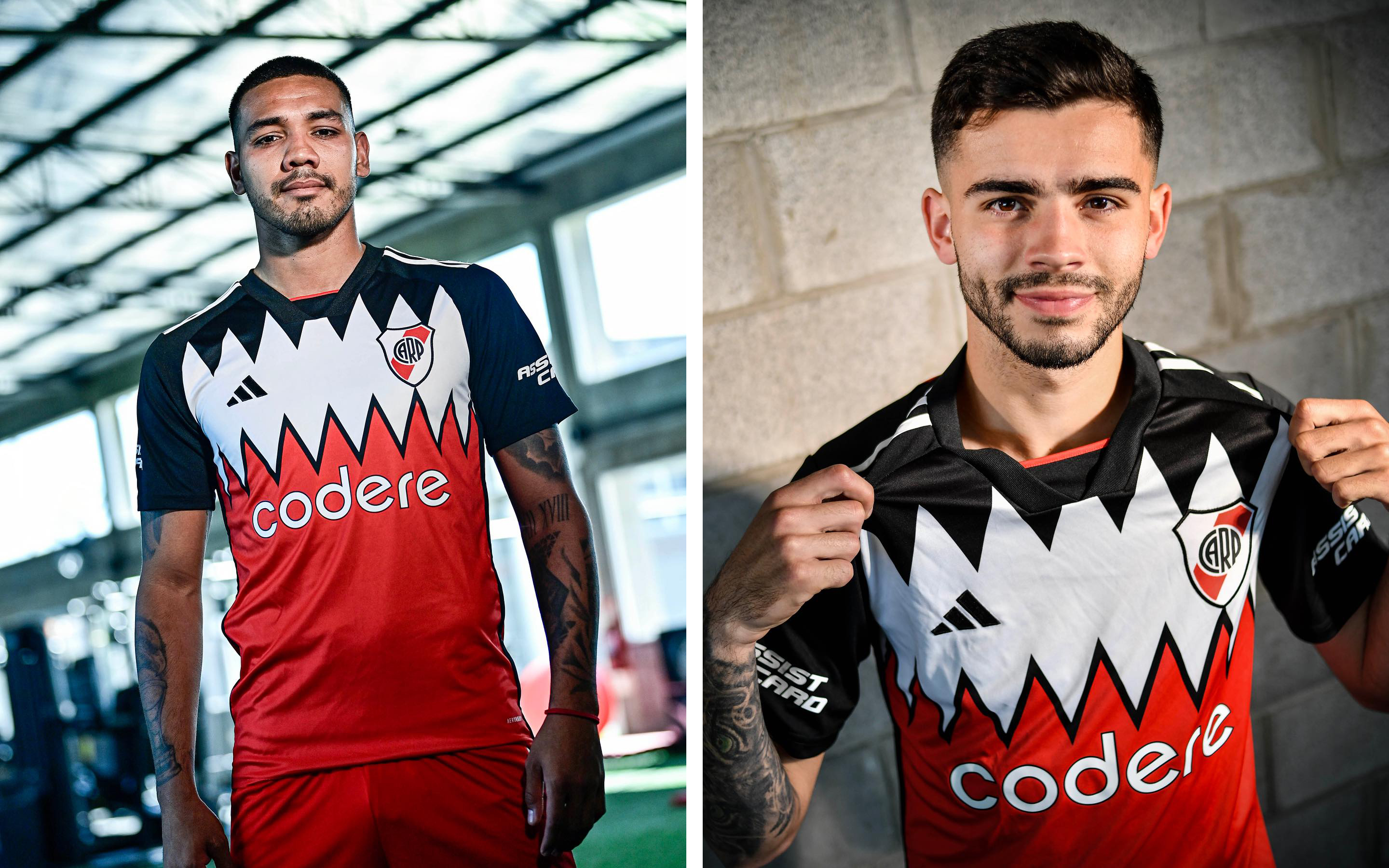 Introducing the "Alternativa" Shirt by adidas for Club Atlético River Plate for the 2023-24 season.
Drawing inspiration from a renowned design change of the mid-1990s, the latest release boasts a dynamic and edgy graphical aesthetic. This innovative design seamlessly blends the iconic white, black, and red hues associated with the Argentine champions, River Plate, with an emphasis on the vibrant red tones.
The emblematic club crest takes center stage in all its colorful glory, proudly adorning the jersey. On the upper back of the shirt, you'll find the unmistakable "GRANDEZA" (meaning "greatest" in Spanish), an homage to the stature and legacy of this Primera División powerhouse.
This remarkable jersey pairs perfectly with red shorts and eye-catching tri-color socks, creating a cohesive and striking kit that captures the essence of Club Atlético River Plate's storied history and boundless spirit.
Latest posts
We've looked through the history books to curate a list of the finest gold football shirts, spanning...
Brazil and the World Cup go hand in hand. By the time the World Cup rolled around in 2002, hosted jointly...
Football jerseys manufactured or sponsored by denim brands are a rare find, however there are probably...
History and Strength.Red Star FC have released their new shirts for 2023-24, which represent a...
Eric Cantona's career is an illustrious journey that intertwines football brilliance, controversy...
The Manchester United 2023-24 away shirt has divided opinions, actually most people are saying...