Kit Launch: West Ham 2022-23 Home by Umbro
(Posted on 09/06/22)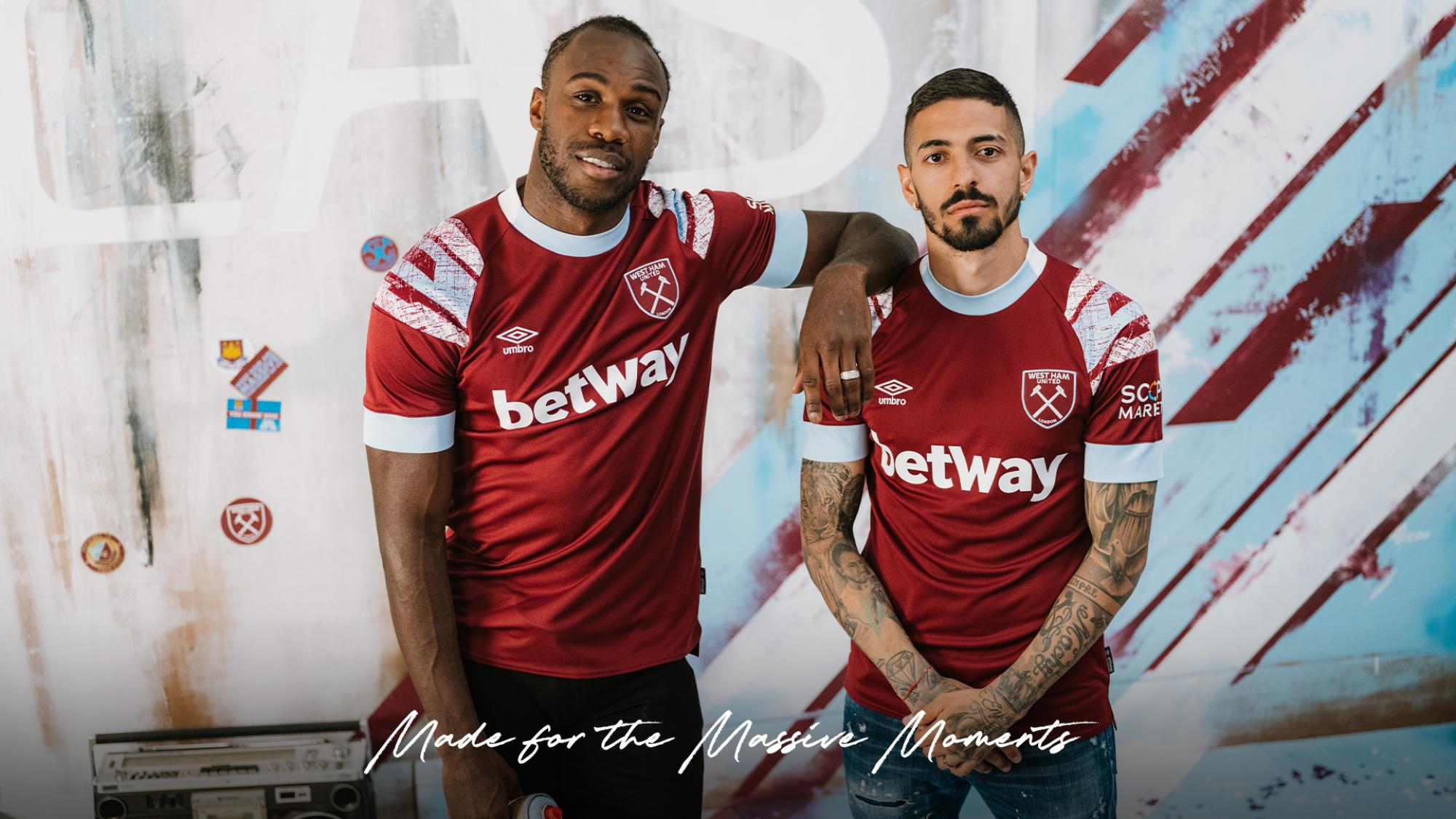 The new West Ham 2022-23 home shirt has been released which is influenced by a vintage hammers kit.
Umbro and West Ham have once again looked back through The Hammers kit archive to find inspiration for a new home shirt design. This time they reference the 1992-93 home kit by Bukta, an iconic design worn by Billy Bonds' promotion-winning team 30 years ago. This design was also worn in the 1991-92 relegation season but we're pretty sure Umbro weren't trying to reference that in the 2022-23 home kit.
"Paying homage to the club's rich history, the famous claret body and light blue shoulder design feature on the home jersey once again, with the iconic club crest embroidered on the chest," Umbro say.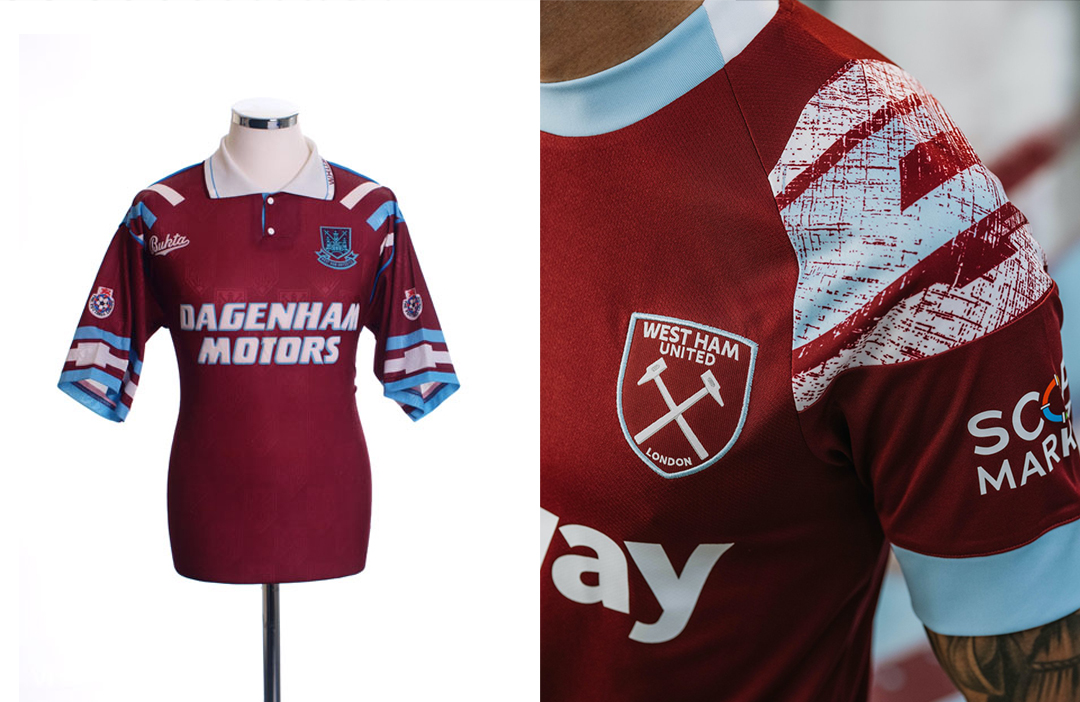 The new kit features the club's traditional colours, with a claret body and scratched graffiti blue and white sleeve detail. This is paired with the West Ham club crest which remains unchanged and a Hammer logo to the back of the collar.
On the whole we like the design and always look forward to a shirt influenced by a vintage football shirt, having said that it would be better without another betting sponsor, why not bring back Dagenham Motors!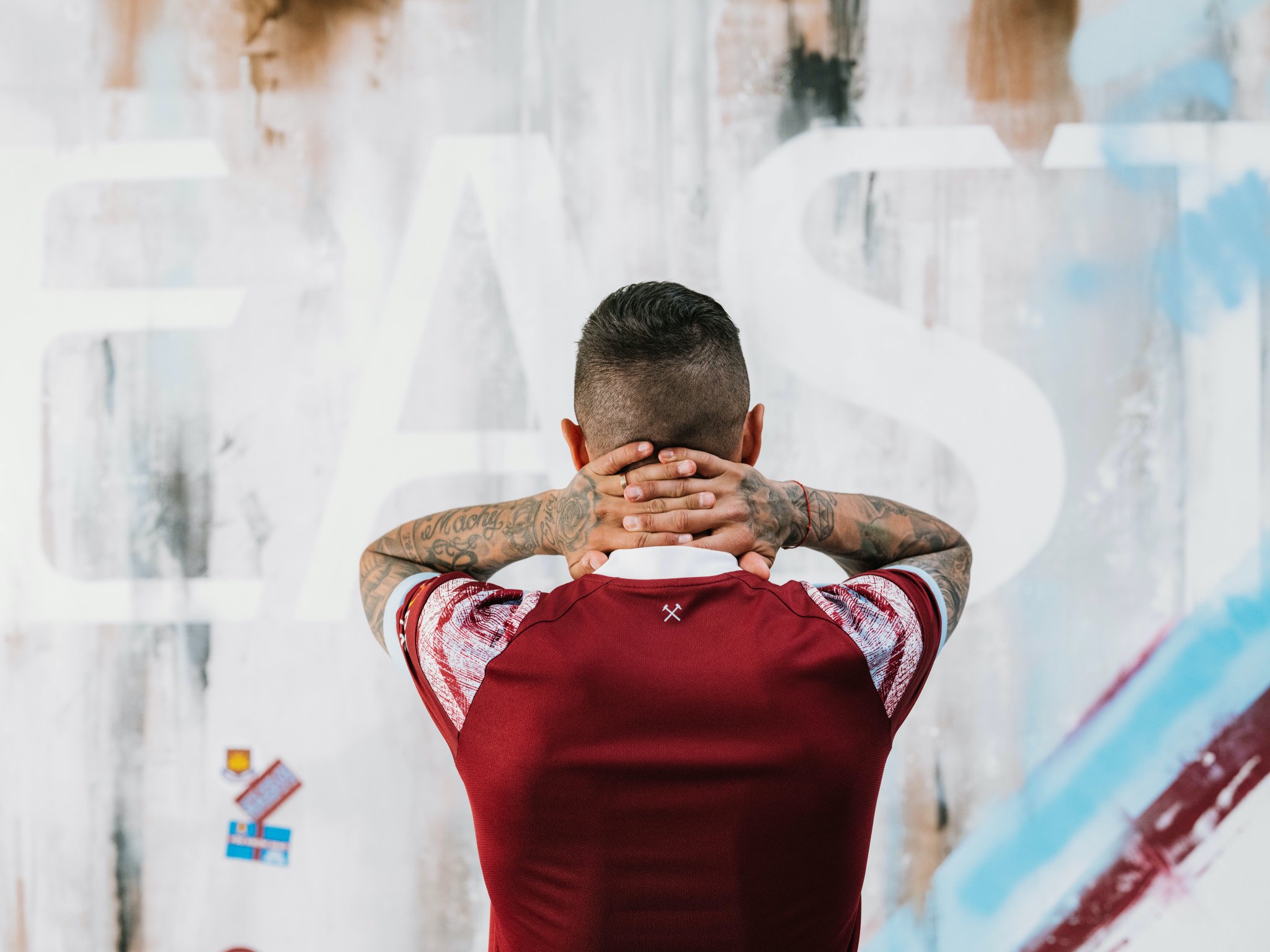 Latest from VFS blog
Italian goalkeepers have always been the world's best and the 90s was no exception, in fact we...
In Vintage Football Shirts style, instead of looking at this year's Kit of the Year we are going back...
For the first installment of our new grail football shirts series we went straight to one of the most...
Have Venezia just done it again? Kappa and Venezia Football Club have unveiled their much-anticipated...
Inter Milan and Nike have unveiled their new home kit for the 2022-23 season.The new home shirt...
Tottenham Hotspur have revealed their new 2022-2023 Home kit by Nike. Spurs' new shirt sees...