Kit Launch: Oakland Roots 2023 by Meyba
(Posted on 04/03/23)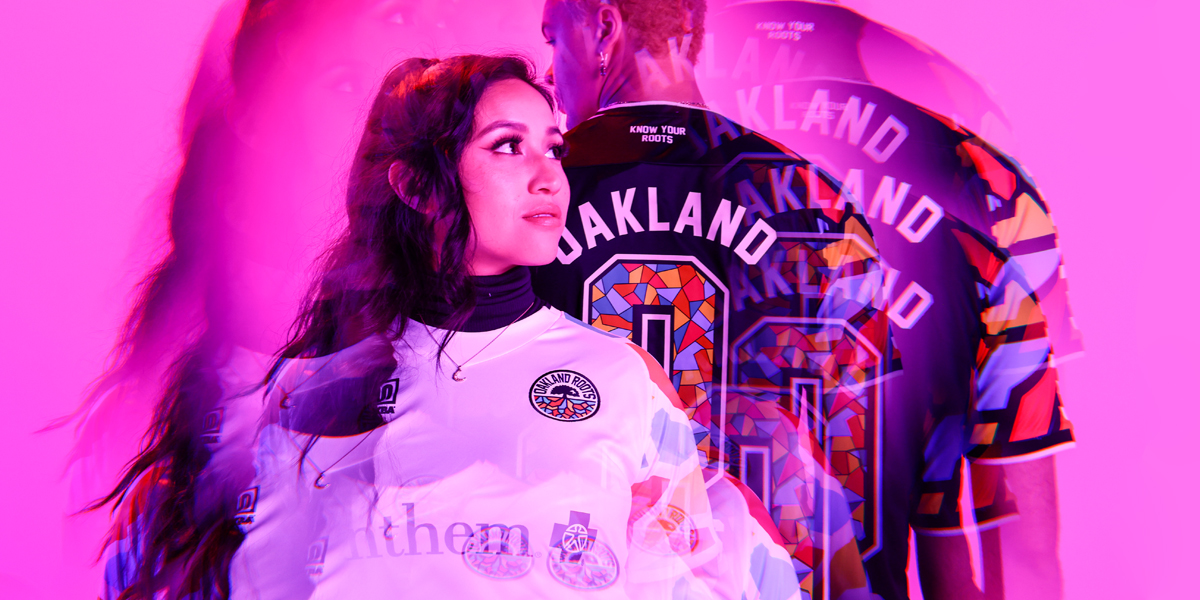 Oakland, CA - Oakland Roots Sports Club have released their 2023 Official USL Championship home and away MEYBA kits.
The kit maintains a sleek look that gives a nod to the first-ever Oakland Roots SC jerseys released in 2019. The new shirts are equally at home on the pitch or as a lifestyle piece outside of game day, the jerseys can be styled in any which way.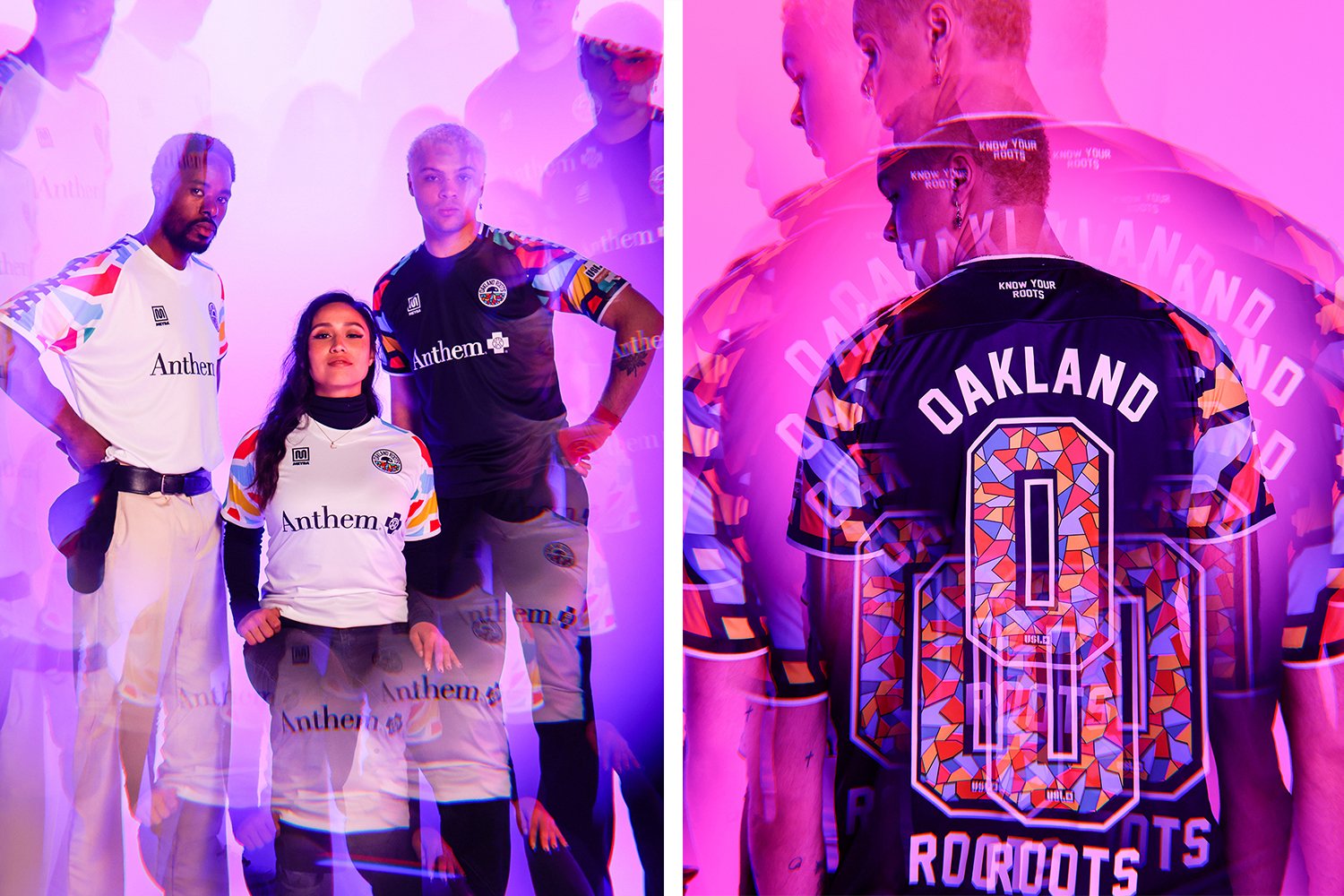 "The entire MEYBA organization is delighted to be Oakland's official kit supplier. The release of Oakland Roots SC 2023 first and second kits is a date we have all been waiting for," said Jonathan Jones, MEYBA Global Head of Marketing. "Oakland is an amazing city, and Oakland Roots SC are a very special team. Working in partnership, we are proud to unveil kits the whole city can be proud of as we know we certainly are."
"We are always looking to tell stories of our history and this year's kits are celebrating the mosaic in our crest, the diversity of The Town, and it reminds all of us about why we do what we do here in Oakland…to spread love and be a club where all people are welcome." - Oakland Roots Chief Marketing Officer Edreece Arghandiwal.
2023 represents the third year of Oakland Roots SC and Anthem Blue Cross' groundbreaking community partnership, and we cannot wait to continue growing our Roots in the Community. "As we enter our third season as the front of jersey sponsor of Oakland Roots SC, we are excited to continue our commitment to addressing health inequities and strengthening Bay Area communities," said Beth Andersen, President of Anthem Blue Cross Commercial Plans. "By working together with community-minded partners like Oakland Roots SC, we are able to leverage our collective strengths and help improve the diverse lives and wellbeing of the people in The Town." We wear the mosaic on the sleeve to remember our Purpose.
2023 Oakland Roots Meyba Away Shirt *BNIB*
£50.00
(Approx $61 / €57)
2023 Oakland Roots Meyba Home Shirt *BNIB*
£50.00
(Approx $61 / €57)
Latest from VFS blog
The new PSIS Semarang 2022-23 Third kit by Riors is certainly a kit that has got the football...
Italian goalkeepers have always been the world's best and the 90s was no exception, in fact we...
In Vintage Football Shirts style, instead of looking at this year's Kit of the Year we are going back...
For the first installment of our new grail football shirts series we went straight to one of the most...
Have Venezia just done it again? Kappa and Venezia Football Club have unveiled their much-anticipated...
Inter Milan and Nike have unveiled their new home kit for the 2022-23 season.The new home shirt...