Kit Launch: Barcelona 2022-23 Home Shirt by Nike
(Posted on 08/06/22)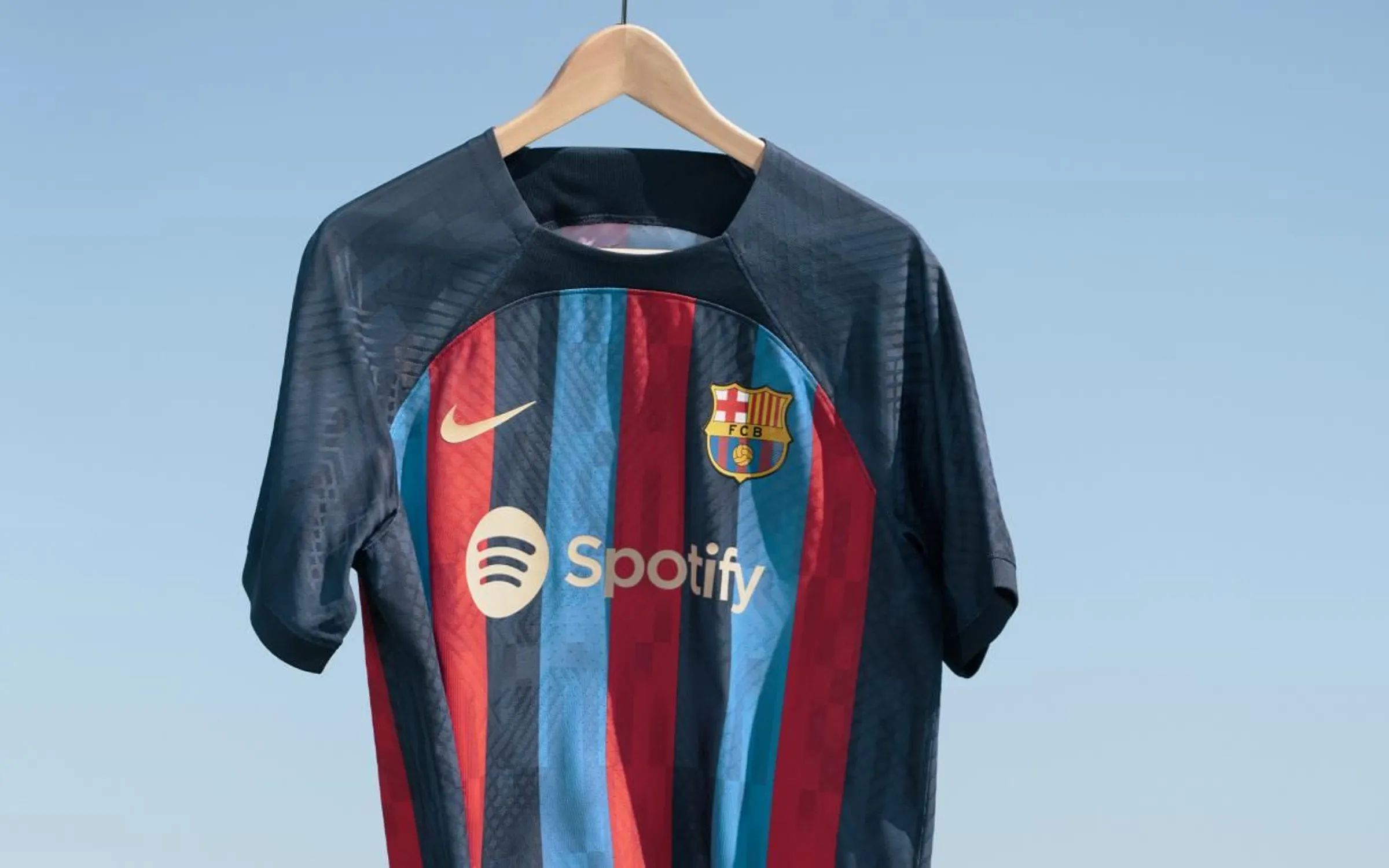 The new Barcelona 2022-23 home kit celebrates the 30th anniversary of the Barcelona Olympics with the tagline "The Flame Lives On". Its design evokes the spirit of that period of regeneration and redefinition, a time when Barcelona opened up to the world and the world opened up to Barcelona.
The new home shirt will certainly divide traditionalists with the famous red and blue stripes separated by a lighter blue stripe which is not normally featured on a Barca home strip. It seems Nike don't like to stick with tradition at Barcelona, releasing controversial designs for two years in a row. The 2021-22 kit featured a checkered design rather than the stripes and now a new light blue colourway has been introduced. The Nike designers say the new colour represents the city of Barcelona and the 1992 Olympics which led to the creation of new spaces and new connections to the sea.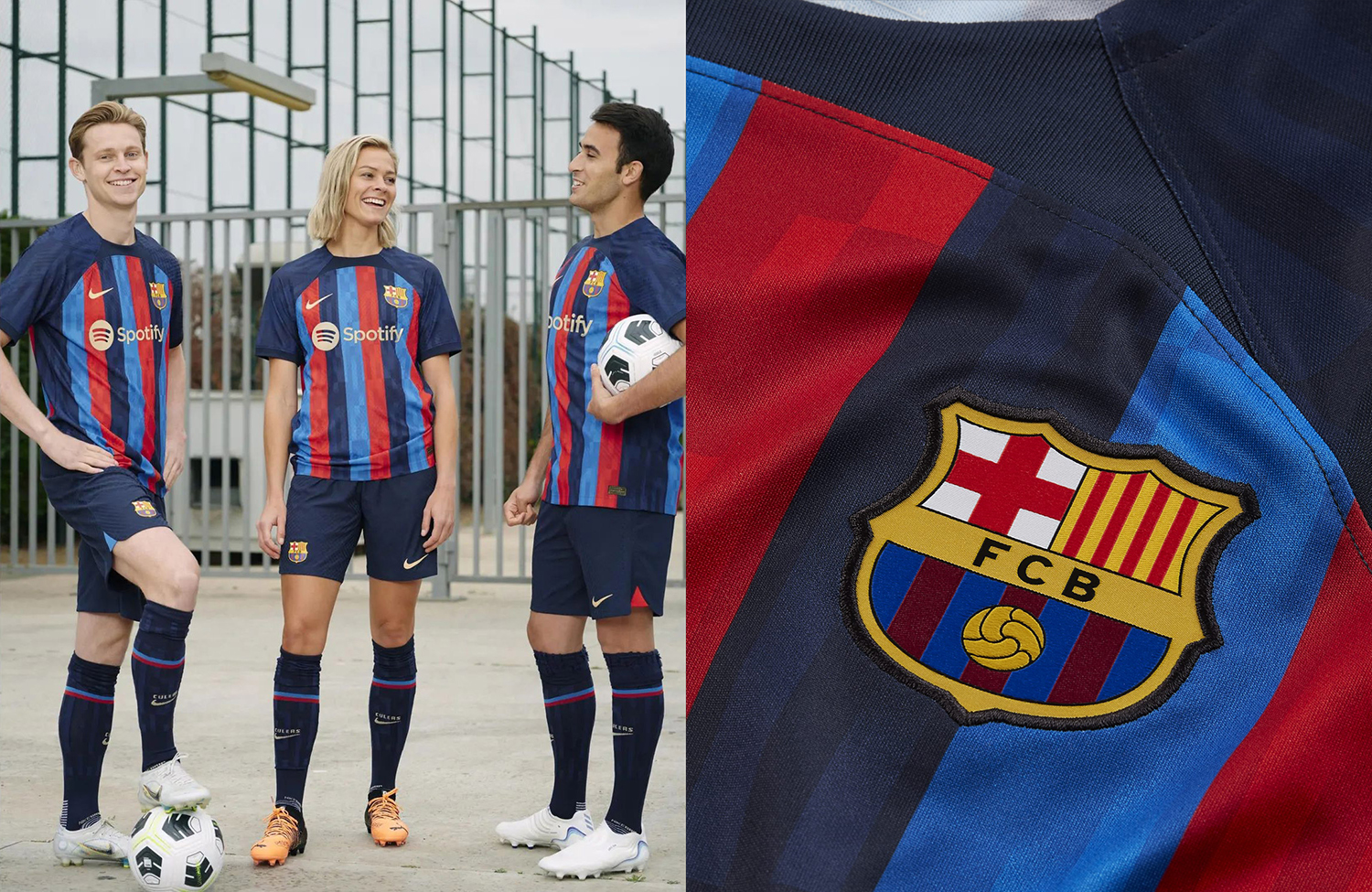 A new Spotify sponsor has appeared on the new Barcelona kit as well as a message of solidarity in support of refugees with the UNHCR/ACNUR logo below the number on the back.
Barcelona have released their new home shirt for the 2022-23 season

What a stunner! ???????? pic.twitter.com/Pc3hl4tTnj

— Vintage Football Shirts (@VFshirts) June 3, 2022
Latest from VFS blog
Have Venezia just done it again? Kappa and Venezia Football Club have unveiled their much-anticipated...
Inter Milan and Nike have unveiled their new home kit for the 2022-23 season.The new home shirt...
The new West Ham 2022-23 home shirt has been released which is influenced by a vintage hammers...
Tottenham Hotspur have revealed their new 2022-2023 Home kit by Nike. Spurs' new shirt sees...
Unless you've been living under a rock for over a decade you'll know that Manchester...
Club Almirante Brown may have gone under the football shirt fanatics radar until now, however...