Eric Cantona: Football, Fashion and Controversy
Posted on 28/07/23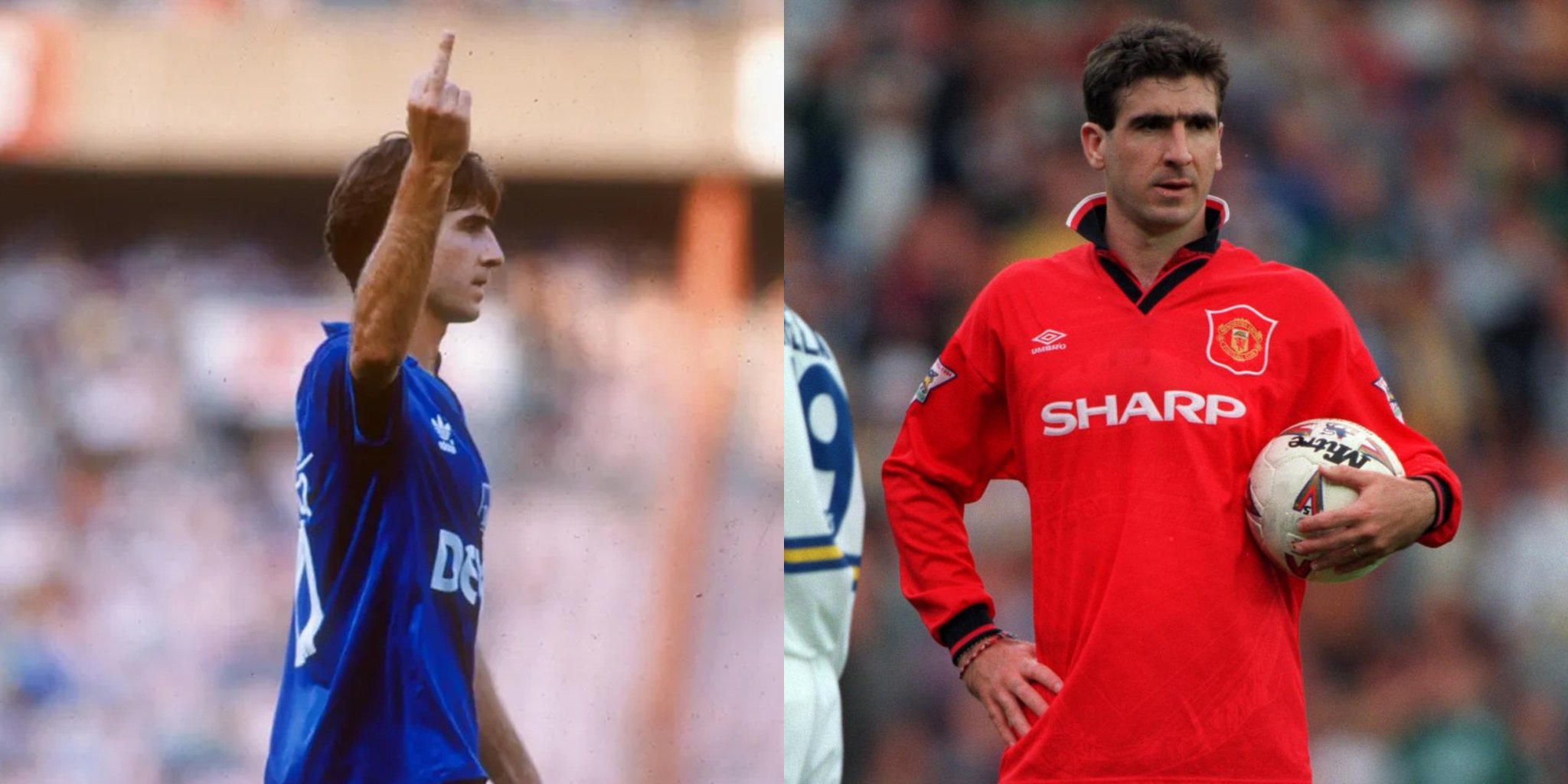 Eric Cantona's career is an illustrious journey that intertwines football brilliance, controversy, and iconic moments on and off the field. Born on May 24, 1966, in Marseille, France, Cantona's impact on the game and fashion transcended the boundaries of mere athleticism. From his early days at Auxerre to his legendary spells at Leeds United and Manchester United, Eric Cantona became a footballing icon, leaving an indelible mark on the beautiful game and the world of football fashion.
Cantona began his professional career at Auxerre in 1983, donning the club's traditional blue and white shirt. As a talented and versatile attacker, he quickly caught the attention of bigger clubs, earning a move to Marseille in 1988. It was during his time at Marseille that he started to develop a distinctive sense of style, both on and off the pitch, and showed his volatile personality.
In January 1989, during a friendly game against Torpedo Moscow, he kicked the ball at the crowd, then ripped off and threw away his shirt after being substituted. His club responded by banning him for a month. Just a few months earlier, he had been banned from international matches for one year after insulting the national coach Henri Michel on TV. He was subsequently loaned out to Bordeaux and then Monpellier over the next two seasons, in the later spell he was involved in a publicised clash with a teammate.
Cantona was back at Marseille for the 1990-91 season, which again, didn't last long with his departure from the club a result of an incident in which he threw the ball at a referee, having been angered by one of his decisions. This ultimately led to his eventual exit from the club.
His next move was to England and Leeds United, where Cantona truly rose to prominence in English football. Donning the iconic all-white kit, Cantona's flair and skill on the pitch made him a fan favourite at Elland Road. Under the management of Howard Wilkinson, Cantona played a crucial role in helping Leeds secure the First Division title during the 1991-92 season. His charisma and enigmatic personality also made him an intriguing figure in the media, and his presence was always noticeable on and off the pitch.
Cantona was transferred from Champions Leeds United to bitter rivals Manchester United in November 1992. It was this move that would forever etch his name in football history. Signing for a then British record transfer fee of £1.2 million, Cantona's arrival at Old Trafford marked the turning point in Manchester United's fortunes. He donned the famous red jersey with number 7 on his back, and quickly became the talisman for Sir Alex Ferguson's side.
The controversies weren't over for Eric Cantona. In 1995, he was sent off for an altercation with a Crystal Palace fan, which led to a nine-month ban from football. Once again the Frenchman bounced back and one of his most iconic moments came in the 1996 FA Cup final against Liverpool. In a closely contested match, Cantona scored the only goal of the game with a sublime volley. The Cantona era at United saw a remarkable period of success as the club clinched four Premier League titles in five seasons.
Despite the controversies, Cantona became a cult hero having influence on fashion which extended beyond the football pitch with fans wearing their collar up to emulate their idol. He became a prominent figure in advertising campaigns for brands like Nike and was often seen on magazine covers, showcasing his effortless style. Cantona's impact was not just limited to football fans but also inspired a generation of fashion enthusiasts.
In 1997, at the age of 30, Eric Cantona unexpectedly announced his retirement from professional football, leaving fans and critics alike in disbelief. He departed the game prematurely but left an unforgettable legacy on and off the pitch. His shirts, both the literal football jerseys and his unique fashion style, remain an enduring symbol of his enigmatic persona and undying impact on the world of football fashion.
Latest posts
Introducing the "Alternativa" Shirt by adidas for Club Atlético River Plate for the...
History and Strength.Red Star FC have released their new shirts for 2023-24, which represent a...
The Manchester United 2023-24 away shirt has divided opinions, actually most people are saying...
AS Roma have unveiled their new home kit for the 2023-24 seasonThe new shirt is inspired by...
Forward Madison FC released their 2023 Mingoverse Alternate Kit, ahead of their match against...
The Danish sports brand Hummel commemorates its 100th anniversary by collaborating with nine renowned...