The Football Stadium Photographer
(Posted on 21/04/21)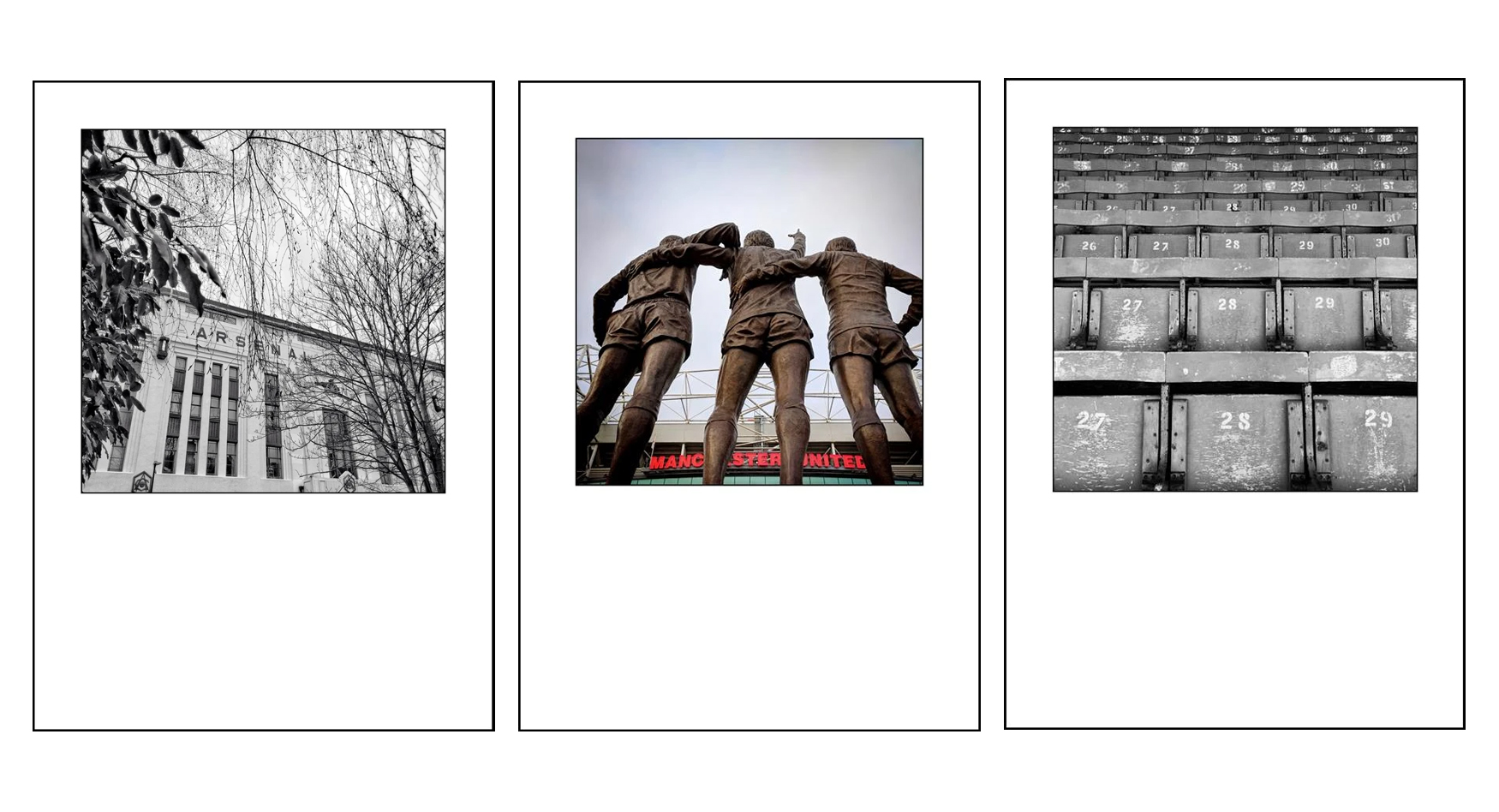 Photography has always been a passion as far back as I can remember. I took my photography O-Level back in 1984 and graduated from college on a photography course a few years later. Throughout my education I always liked cameras and picked up a job selling them at Dixons which fuelled the passion even further. My early work, based around travel, was exhibited at an event called The Leigh on Sea Art Trail but I always wanted to combine my profession with my other passion, football.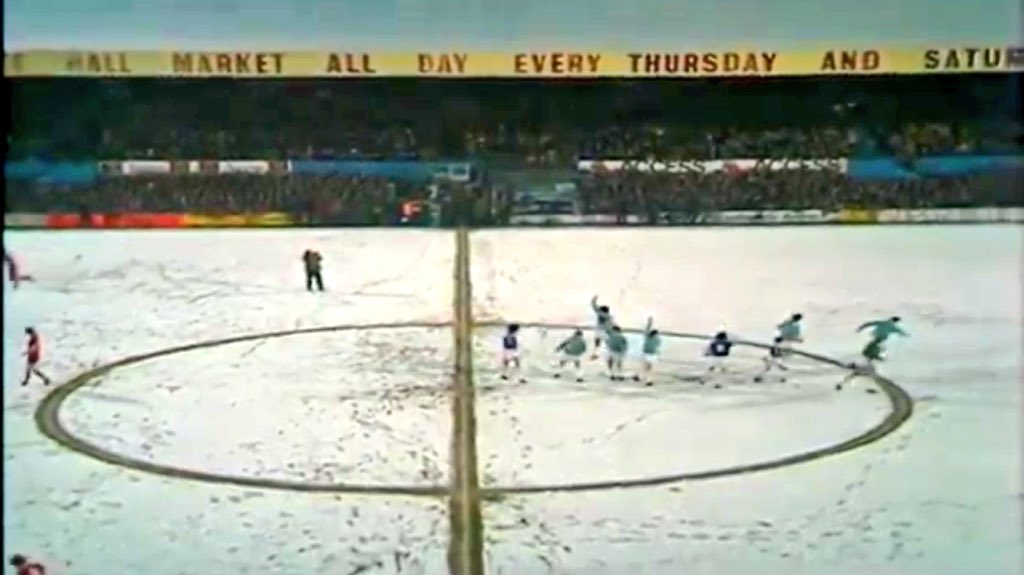 Going to a stadium to watch your team has always been a special experience for me. The first time I had the pleasure was in January 1979, Southend United vs Liverpool in the FA Cup third round at The Roots Hall stadium. It's one of the coldest days I can recall at a football match. The grounds staff only cleared the pitch of snow a few minutes before kick-off and the orange ball was deployed to my delight. Southend had sold over 30,000 tickets for the match at Roots Hall and we needed that many people in the stadium to keep us all warm! I was a Liverpool fan at the time, but this heroic performance against the mighty Liverpool from The Shrimpers had me hooked on my local team. I was a bit young to think about the stadium architecture back then but the experience certainly started an affection for football grounds.
Visiting stadiums both home and abroad became an activity I would try to do most weekends and being a photographer my camera was always with me. I started to become extremely interested in the unique architecture between different countries and also the difference between stadia built in different eras around the UK. The Football Stadium Photography project was born!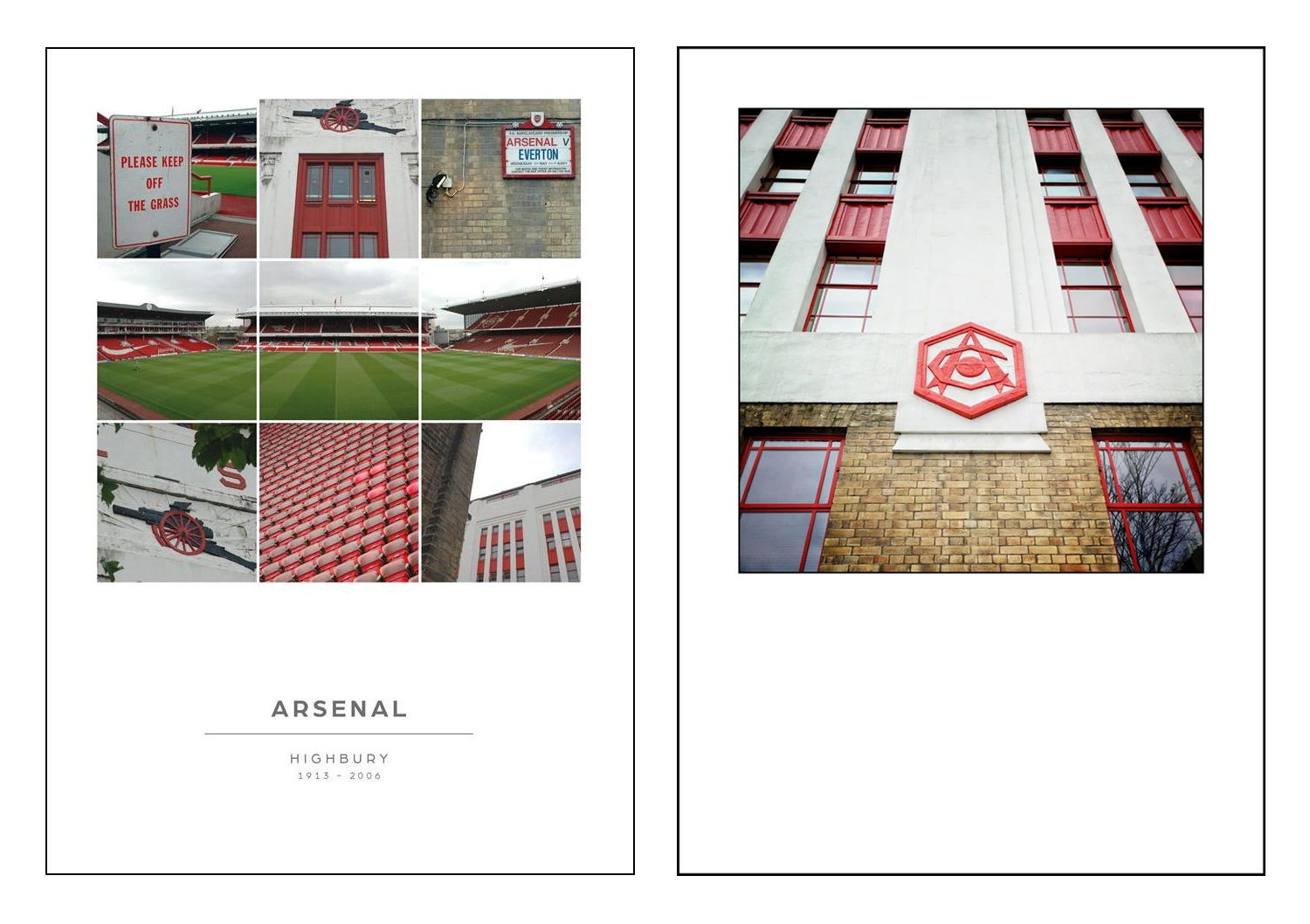 The first I photographed specifically for the project was Highbury in 2005, the end of an era for Arsenal, the farewell season. It was such an interesting stadium to shoot with so much character and history. I swiftly followed this with the San Siro in Milan and then back home to Roots Hall. I decided to montage all the best photos from these clubs so fans could celebrate the beauty of their club's stadium in their own home. I've now captured over 120 stadiums and have multiple images from each club for sale on The Football Stadium Photography website.
The next project I'm looking to produce is a photographic diary of the trips I made during 2020 where I was lucky to attend around 50 games at all levels, including Spurs' final game before fans were told to stay at home, a few European Stadiums including Go Ahead Eagles and a number of Non-League clubs including FA Cup Qualifying Rounds. The idea is to have a book, website and exhibition to celebrate stadiums and fans. Really looking forward to getting back into stadiums soon and shooting more across Europe and beyond next season.
As I've sampled the architecture at so many stadiums it's probably only right I give you my favourites.
The Spurs Stadium - Tottenham Hotspur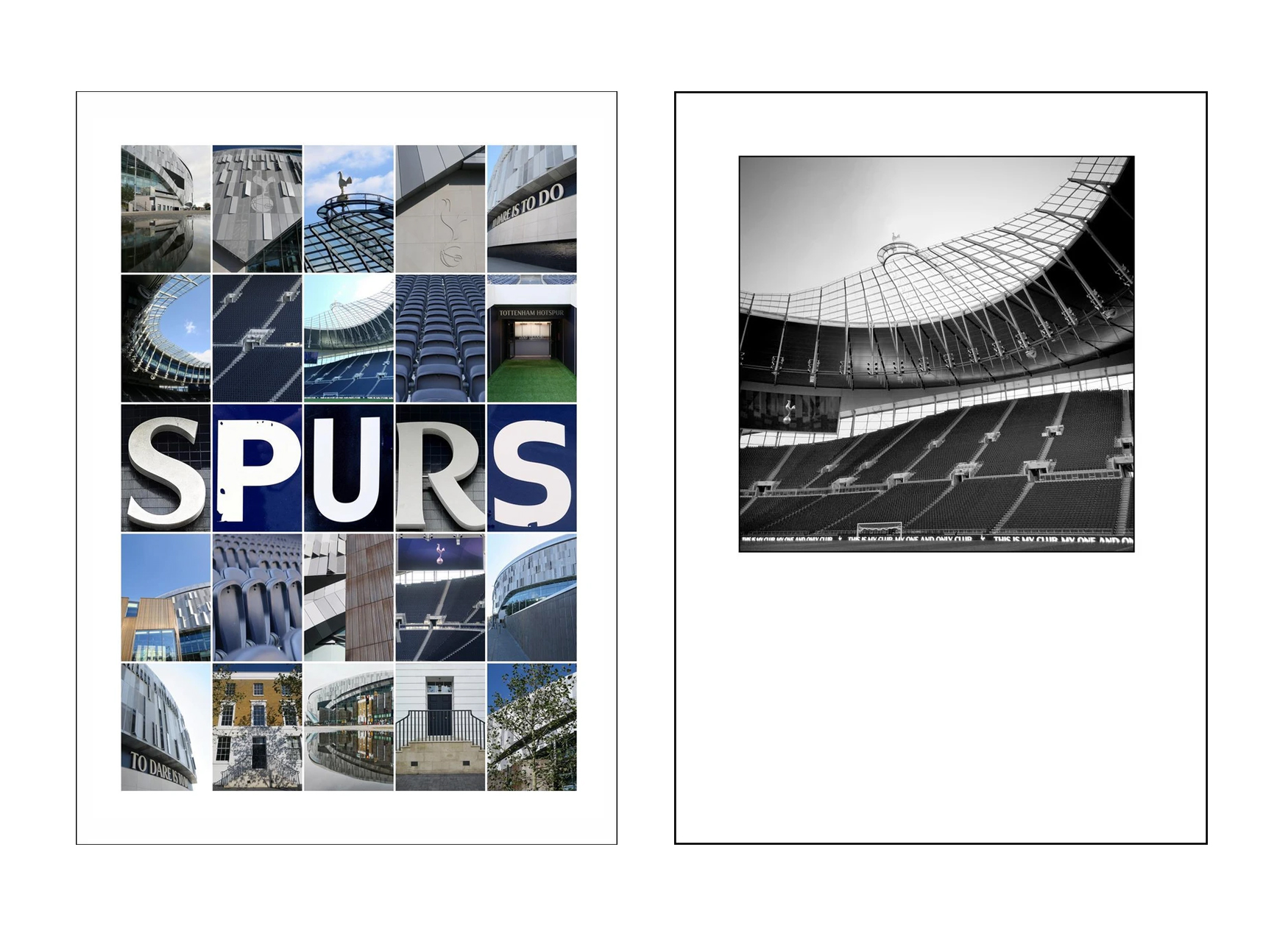 When a team moves away from a classic stadium like White Hart Lane there are always going to be objections from fans which is understandable but I think they got it right on this occasion. Tottenham's new home is the future for stadiums in my opinion. It's the most impressive I've ever been to. I'm a big fan of the way they created a single tiered stand behind the goal to give it character, something that is often difficult to do with many new build stadiums. I could give you a few examples of stadiums that haven't successfully done this but I want to shoot them so best not get into that!
Craven Cottage - Fulham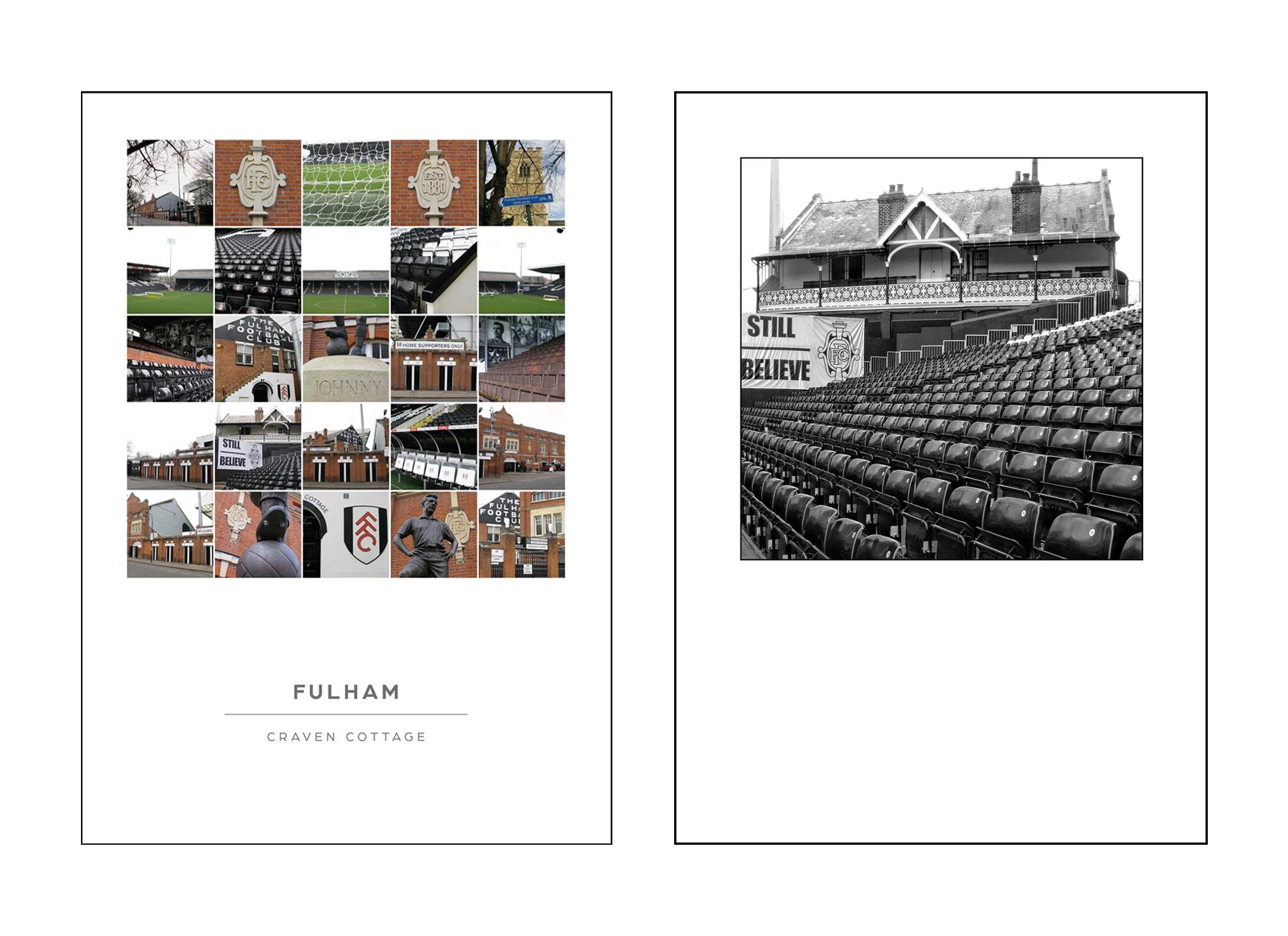 Nobody can miss the character and charm of Craven Cottage. From the moment you see 'The Fulham Football Club' painted on the end of the stand as you walk towards the ground you know it's something special. I'm really looking forward to the renovation coming to an end and how they combine both old and new beautifully when the new stand is finished.
Goodison Park – Everton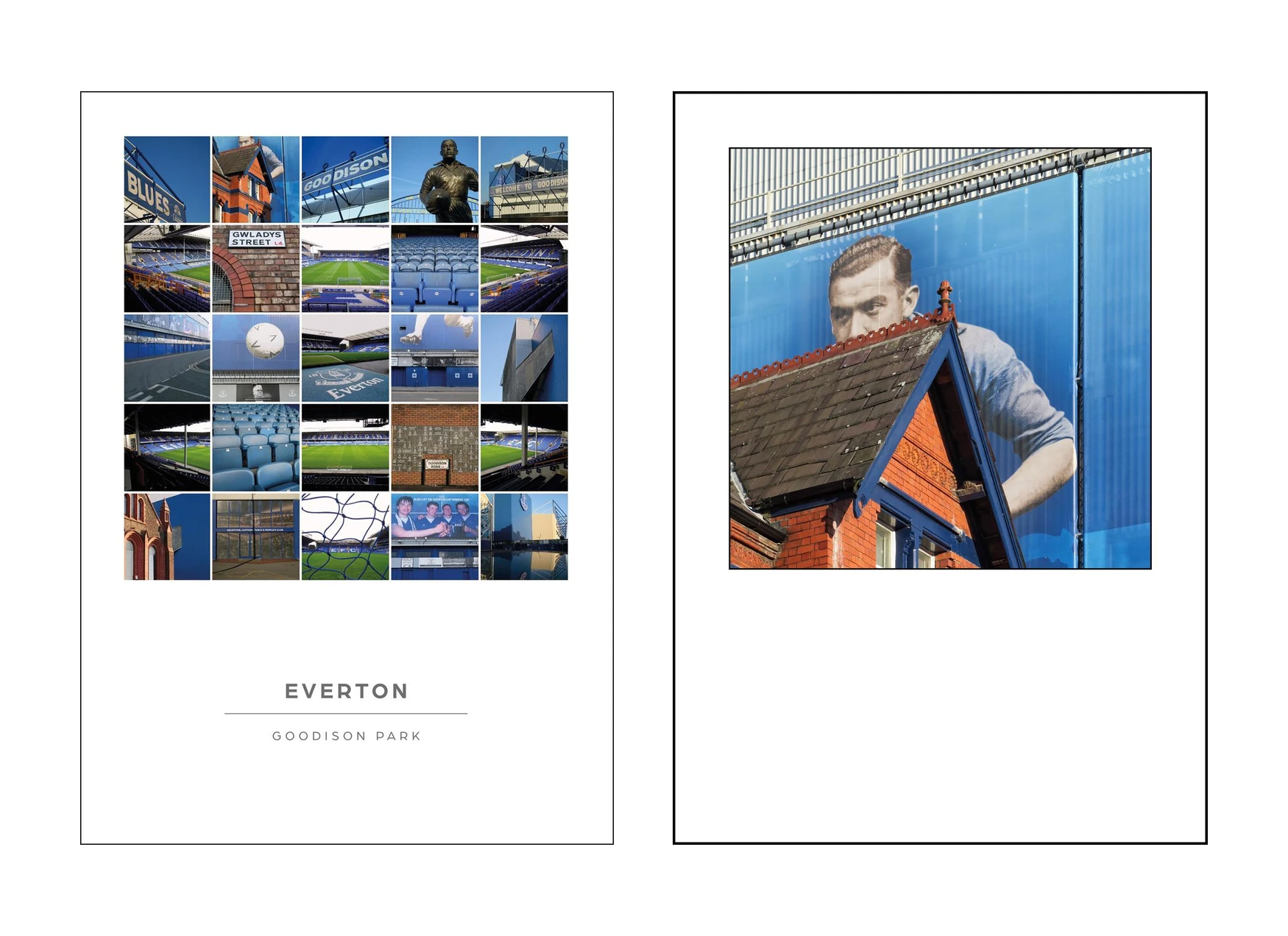 Nothing prepares you for the intensity of the blue inside Everton's stadium. In stadium photography I'm always looking for the striking colours to contrast against the natural materials used in construction and Goodison has heaps of that. The traditional end of terrace stadium in Liverpool's City was the first major football stadium built in England and the history of the ground seems to emit an aura that many other stadiums can seldom boast.
San Siro - Inter and AC Milan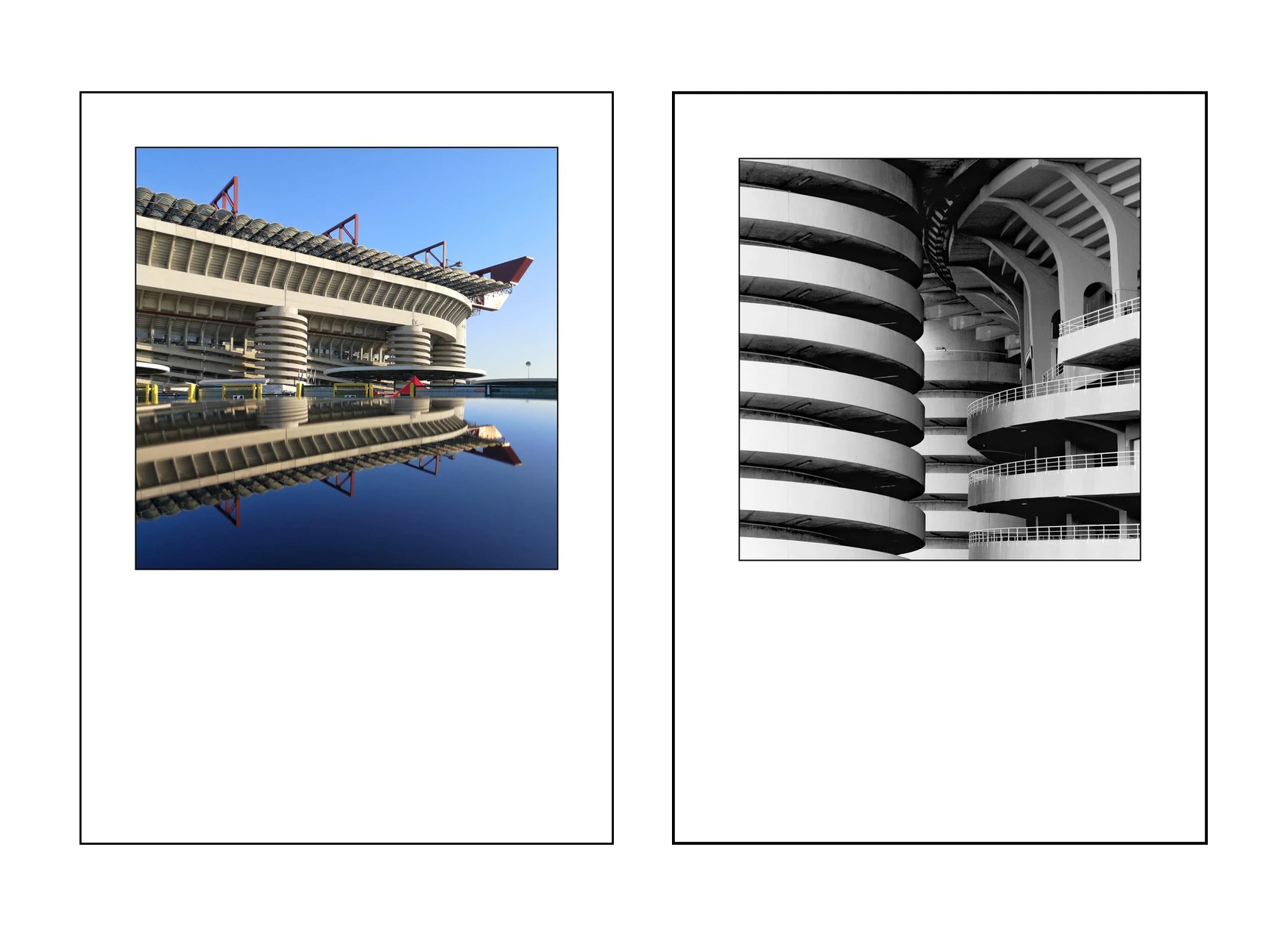 The San Siro, home of both Inter and AC Milan, has been described as "a non-league stadium on steroids" which I totally agree with. Simple but iconic. Seeing images of the stadium always brings back emotions of Italia 90 - The greatest World Cup - and the passion and emotion surrounding the Italian game in the 90s. Beautiful spiral walkways in each corner of the stadium may feel a bit clunky to some but to me they give the stadium a unique character and architecture. If you've seen fans walking into the ground around the spiral you will see how clever the architecture really is.
Roots Hall – Southend United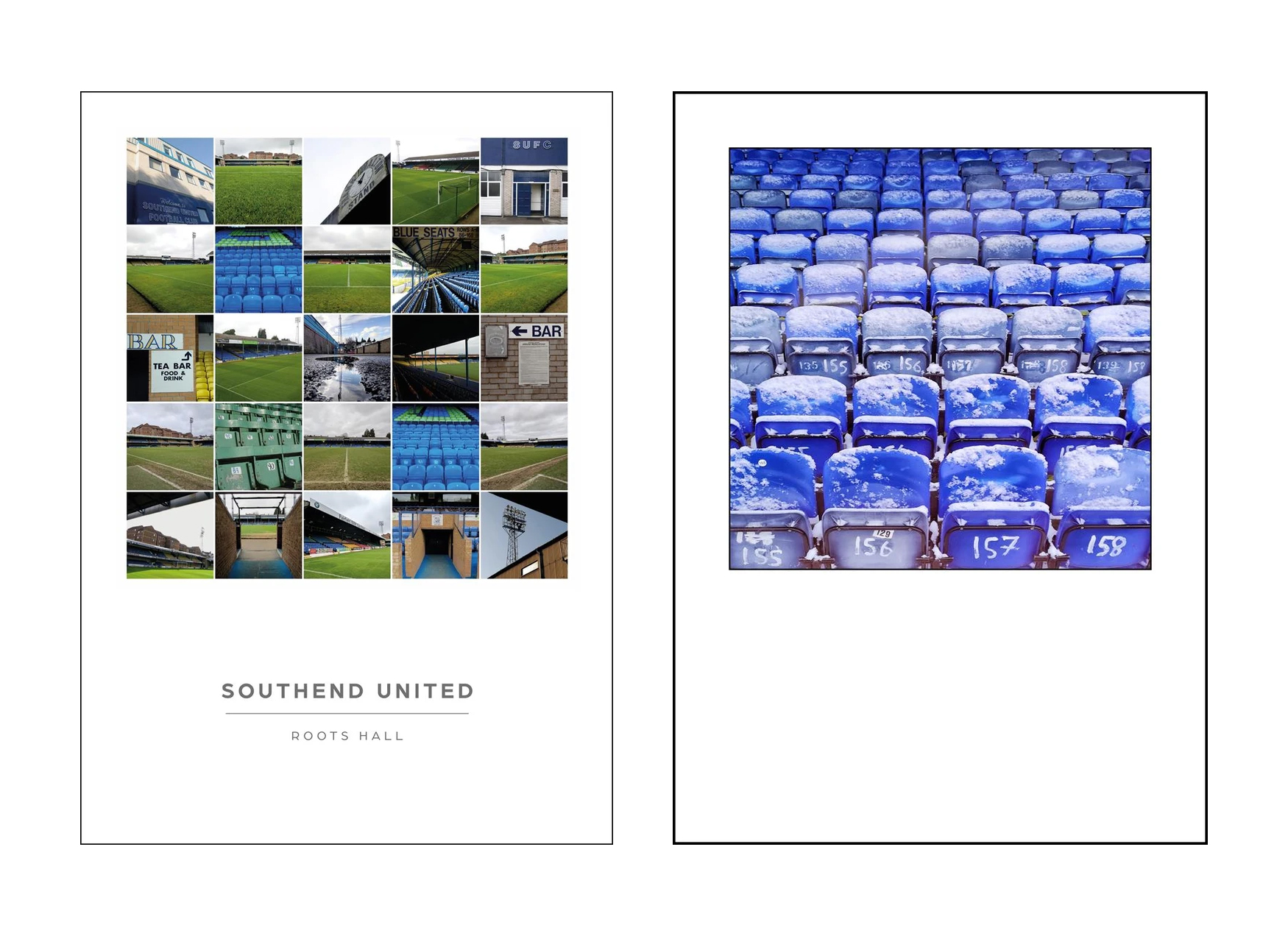 My second home. The venue of my first match. My team. I never get the same feeling photographing any other ground than the vibe I get from Roots Hall. It will be a sad day when we leave for sure, but I hope that when that happens that I will be able to produce a photographic record of our last season there – whenever that may be.
From David Shields - The Football Stadium Photographer
You can see all of David's products on his Football Stadium Photography website
Latest from VFS blog
We asked match worn Republic of Ireland shirt collector Eddie to show off his best shirts...
Club Almirante Brown may have gone under the football shirt fanatics radar until now, however...
When people think of a Derby County kits, their first thought is a white shirt and black shorts...
When you think of Inter Milan you think of both great football players and stunning soccer...
Have you ever sat in the wrong end and tried not to celebrate a goal?When we were looking at vintage...
England have had some great kits over the years and whether it be Nike, Umbro or Admiral...