Serie A Greatest Goalkeepers of the 90s
Posted on 18/01/23
Italian goalkeepers have always been the world's best and the 90s was no exception, in fact we'd say they had most of the best goalkeepers in the world in this era. With players not as eager to get away to the Premier League this meant that Serie A had a plethora of World Class 'keepers. We've reluctantly narrowed it down to four of the best.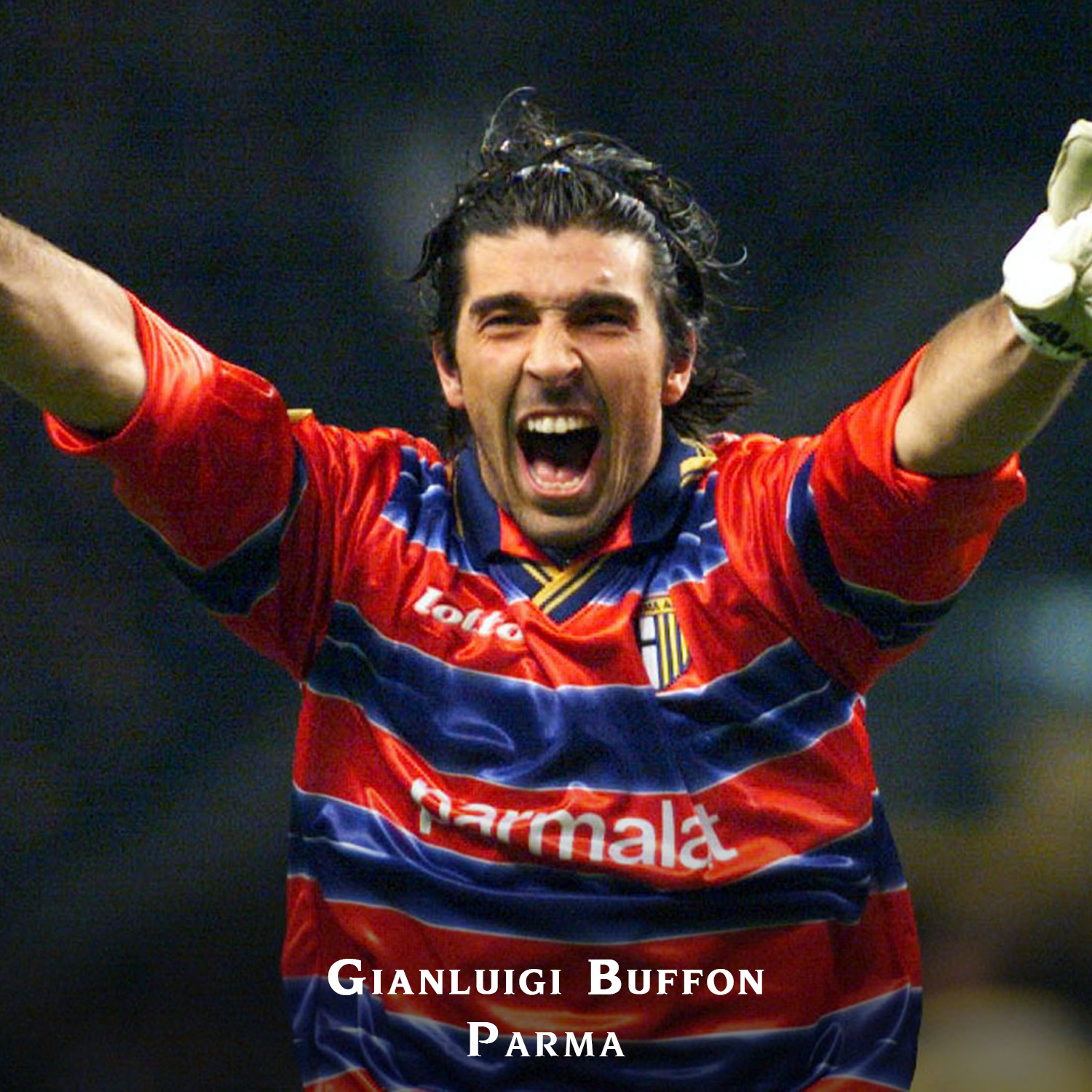 Gianluigi Buffon - Parma
Before becoming a legend of Juventus, Gigi Buffon was a legend at Parma. He made his debut in 1995 and impressed enough in his 9 starts to be elevated to first choice goalkeeper by 1996-97 in a team that went on to finish second in Serie A. This was a golden era for Parma competing in the top flight of Italian football and on the European Stage. The zenith of this period for Buffon was the 1998-99 Uefa Cup Final victory over Marseille. If you could mark Gigi down in any category for the best 90s goalkeeper it may be his exploits for the National team. He made his debut for Italy on a cold winter's day in 1998 and was chosen for the World Cup squad in France but didn't manage to get on the pitch. He did manage to cement his starting place in 1999 in the build up to Euro 2000.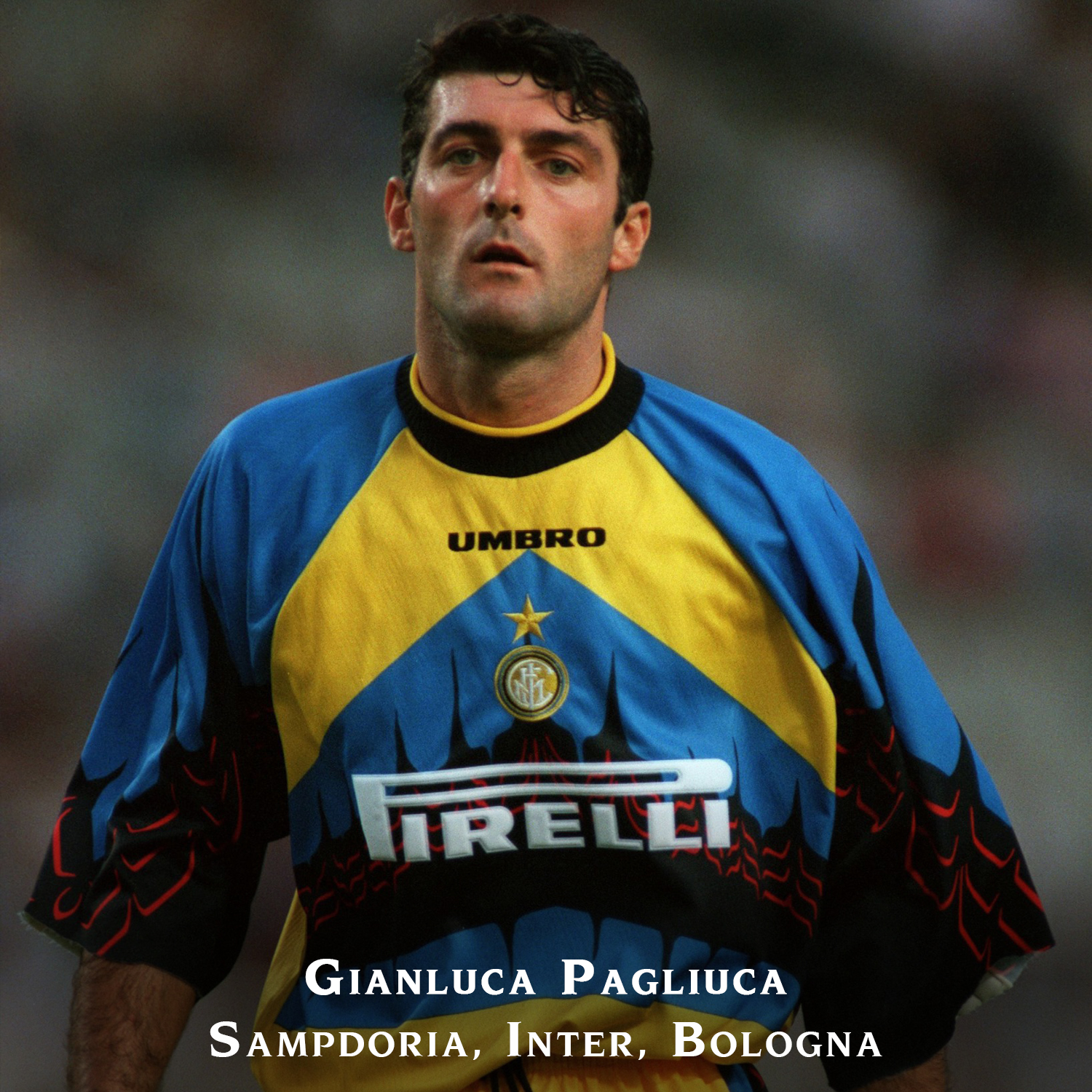 Gianluca Pagliuca - Sampdoria, Inter, Bologna
Unlike Buffon, Gianluca Pagliuca was a mainstay in the National team in the 90s. He was second choice at World Cup 90 and in the starting XI at USA '94 and France '98. In 1994, Pagliuca became the first goalkeeper to be sent off in a World Cup and the first to save a penalty in a World Cup final. Watching the footage of the final back, Pagliuca nearly made a howler which would have ruined his reputation, spilling the ball from a weak shot that came back off the post.
In 90s Serie A, Pagliuca played for 3 different teams Sampdoria, Inter and Bologna. His highlights were winning the title with Sampdoria in 1990-91 and lifting the UEFA Cup in 1998.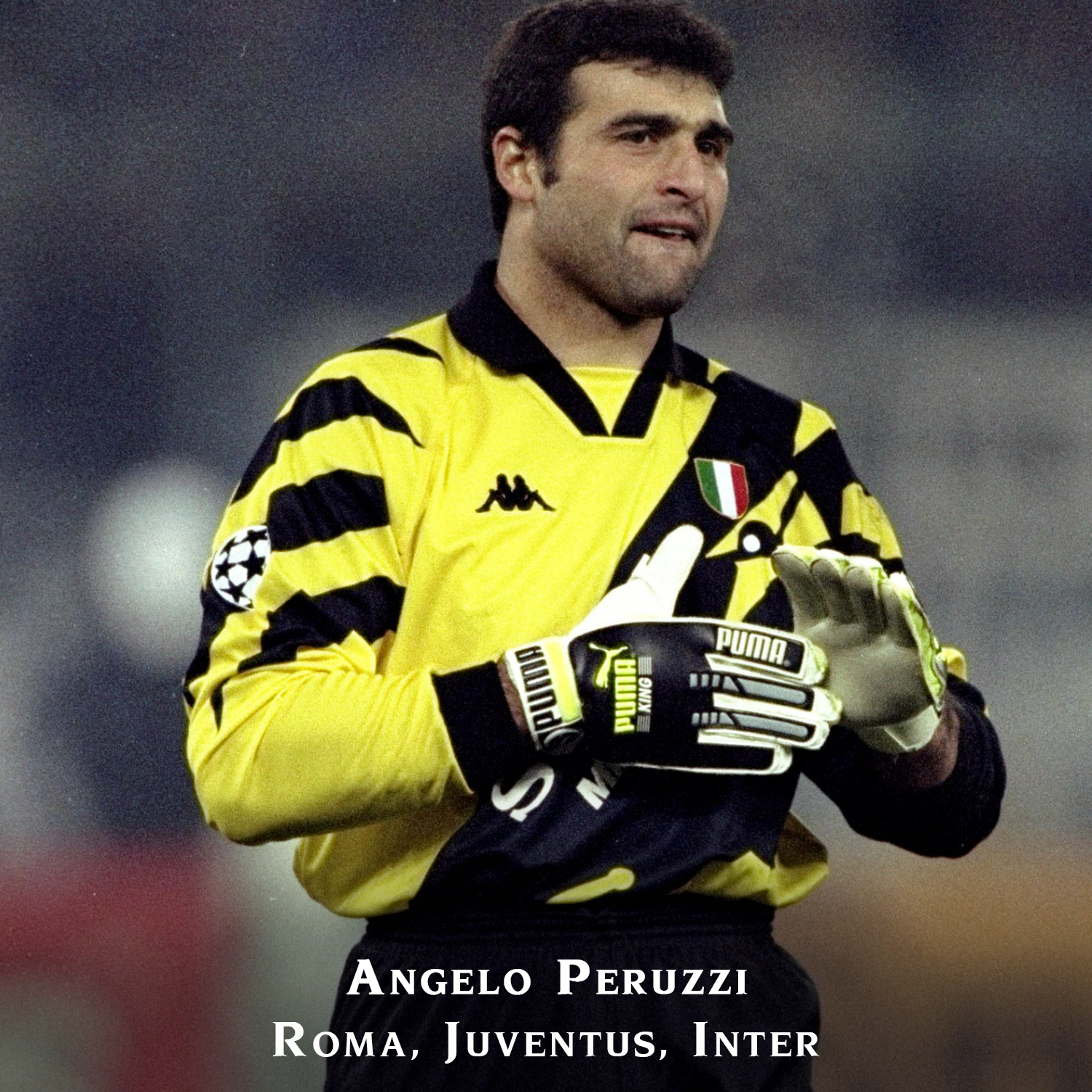 Angelo Peruzzi - Roma, Juventus, Inter
Moving on from a goalkeeper with National league history to a stopper with Serie A and European honors. Domestically, Peruzzi has won 3 Serie A titles, 1 Coppa Italia and 1 Italian Supercup and in Europe he added both a Uefa Cup and Champions League medal in 1993 and 1996 respectively. He also added to these the European Super Cup and Intercontinental titles which meant he'd won everything there is to win domestically before the 90s ended.
If there is a criticism of Peruzzi's career it's his appearances for Italy in the 90s. He was first choice after 1994 but didn't get included in the 1998 World Cup squad because of injury. After this he wasn't used for the national team again.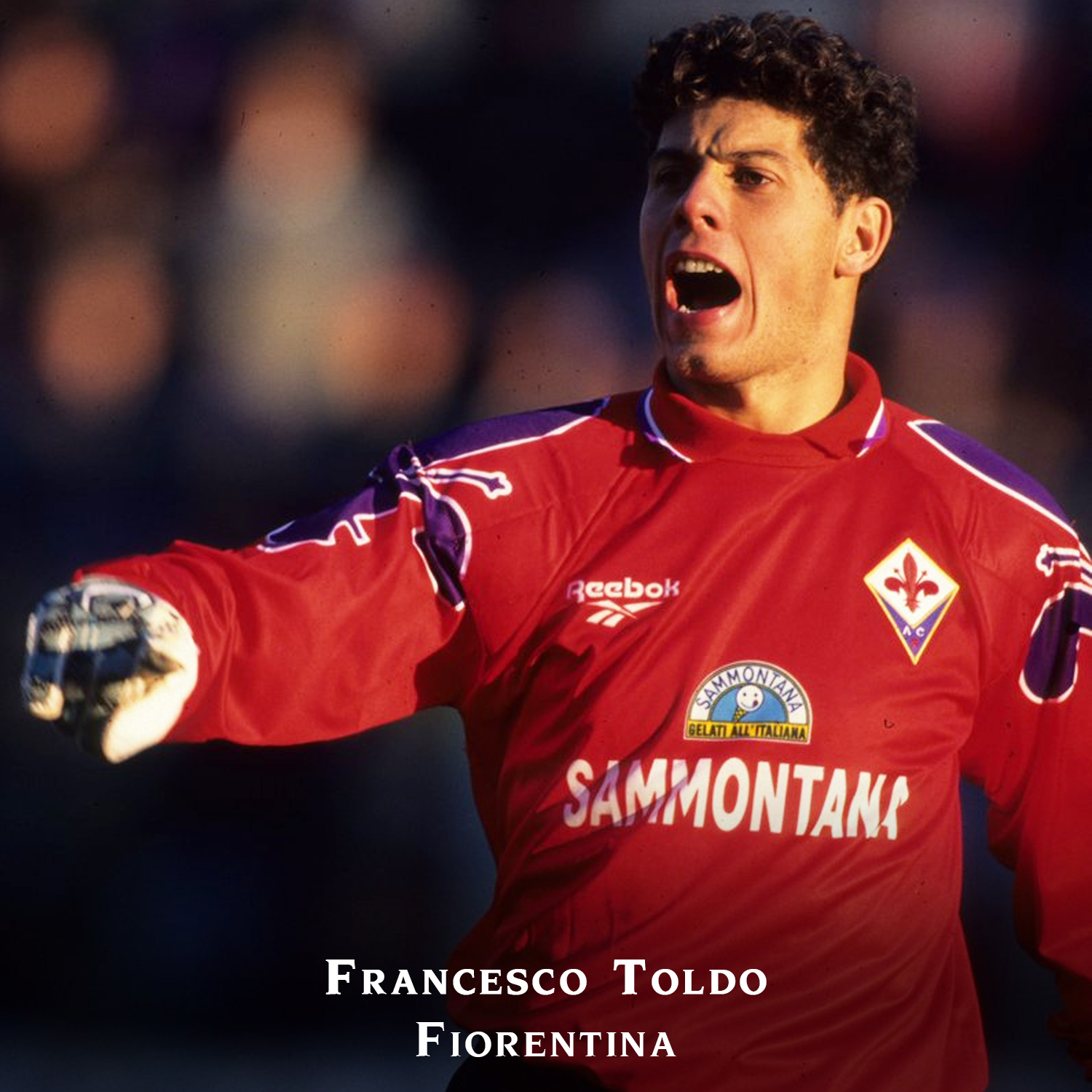 Francesco Toldo - Fiorentina
Although not collecting as many trophies and awards as the others in this list Francesco Toldo was consistently one of the best goalkeepers in Serie A in the 90s. He was chosen in most national team squads, however, he seemed to always be second or third choice. This could have been due to trophies won by the likes of Peruzzi in this era as when he did get his chance at Euro 2000 he proved what a great 'keeper he was.
Which goalkeeper would you have in your team of the 90s?
???????? Serie A Team of the 90s: Goalkeeper

Which would make your Serie A team of the 90s?

— Vintage Football Shirts (@VFshirts) January 11, 2023
Latest posts
The new PSIS Semarang 2022-23 Third kit by Riors is certainly a kit that has got the football...
Oakland, CA - Oakland Roots Sports Club have released their 2023 Official USL Championship home...
In Vintage Football Shirts style, instead of looking at this year's Kit of the Year we are going back...
For the first installment of our new grail football shirts series we went straight to one of the most...
Have Venezia just done it again? Kappa and Venezia Football Club have unveiled their much-anticipated...
Inter Milan and Nike have unveiled their new home kit for the 2022-23 season.The new home shirt...