PSIS Semarang 2022-23 Third Kit
Posted on 06/03/23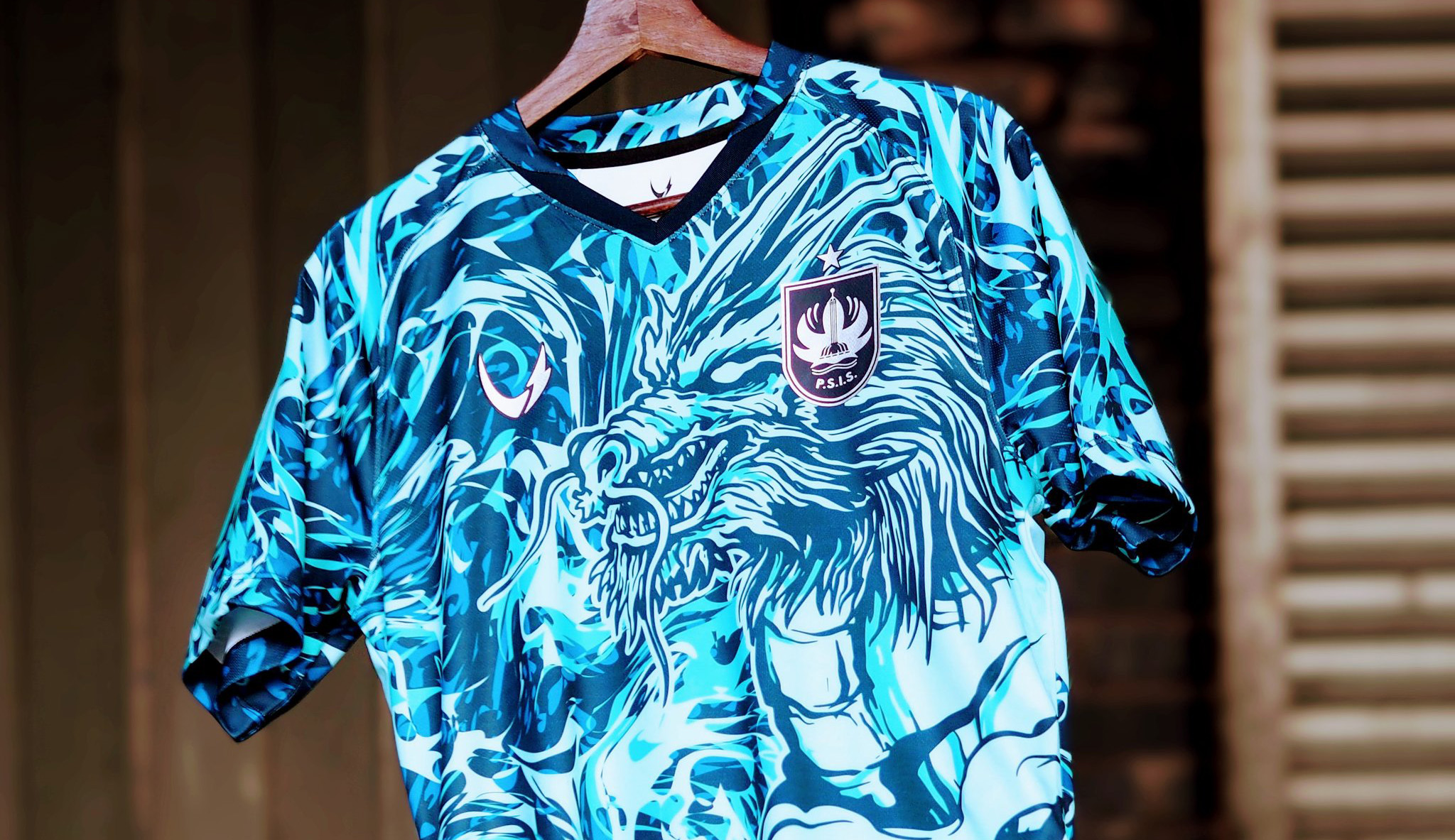 The new PSIS Semarang 2022-23 Third kit by Riors is certainly a kit that has got the football shirt community talking. The third jersey is influenced by the colours of Semarang City, inspired by the famous Warak Ngendog mythical creature. This creature, celebrated during the Dugderan Festival is believed to represent three different ethnic groups in Semarang: Javanese, Chinese and Arabian. Its head is like a dragon, its body is the combination of buraq and goat.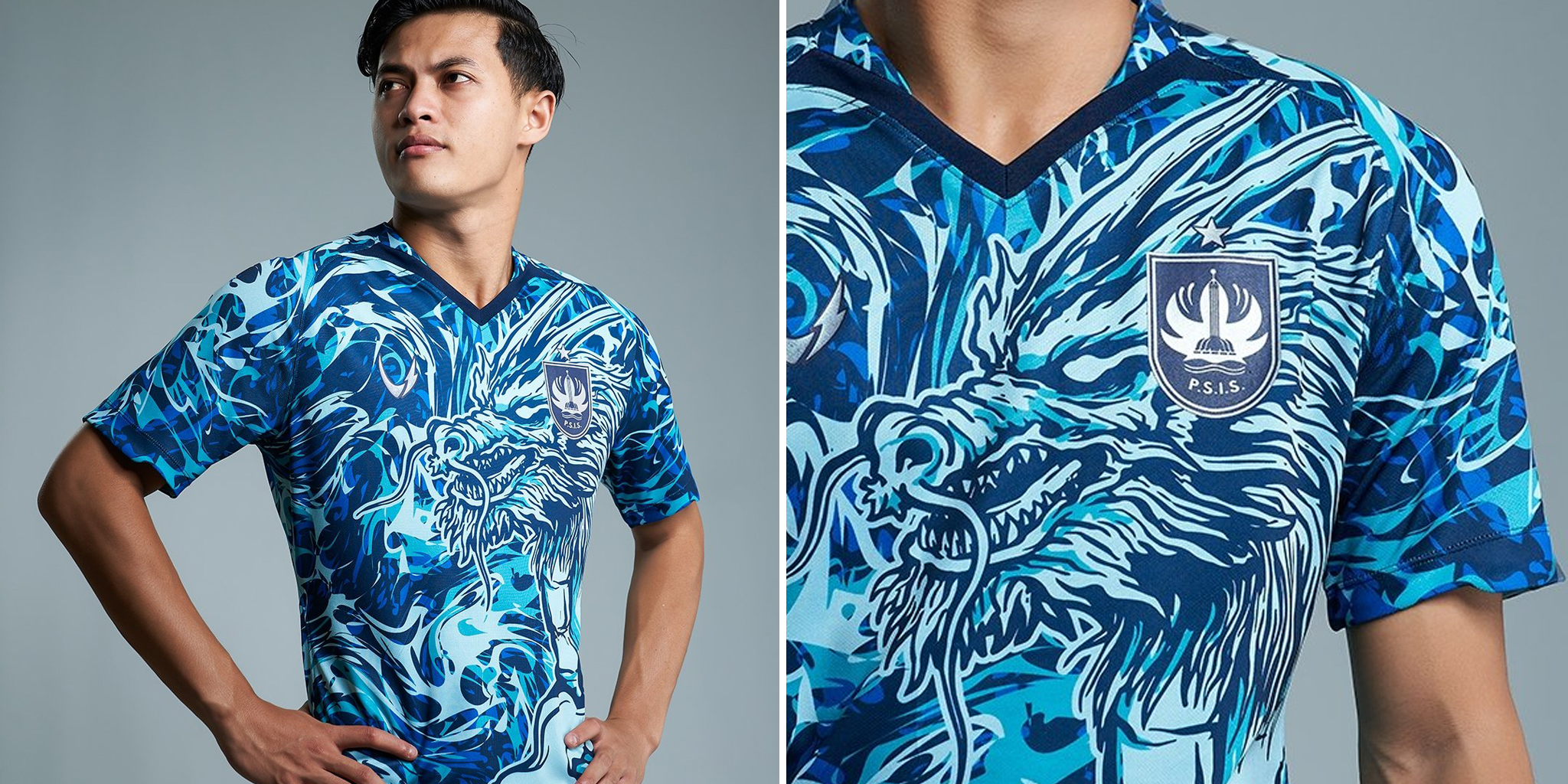 The four different blue shades running throughout the design symbolises the club's diversity and a representation of the club's heritage.
The new shirt features drynier technology fabric, with small ventilation zones to quickly evaporate sweat, and has been treated with UV Protection & Anti-Bacterial for added protection.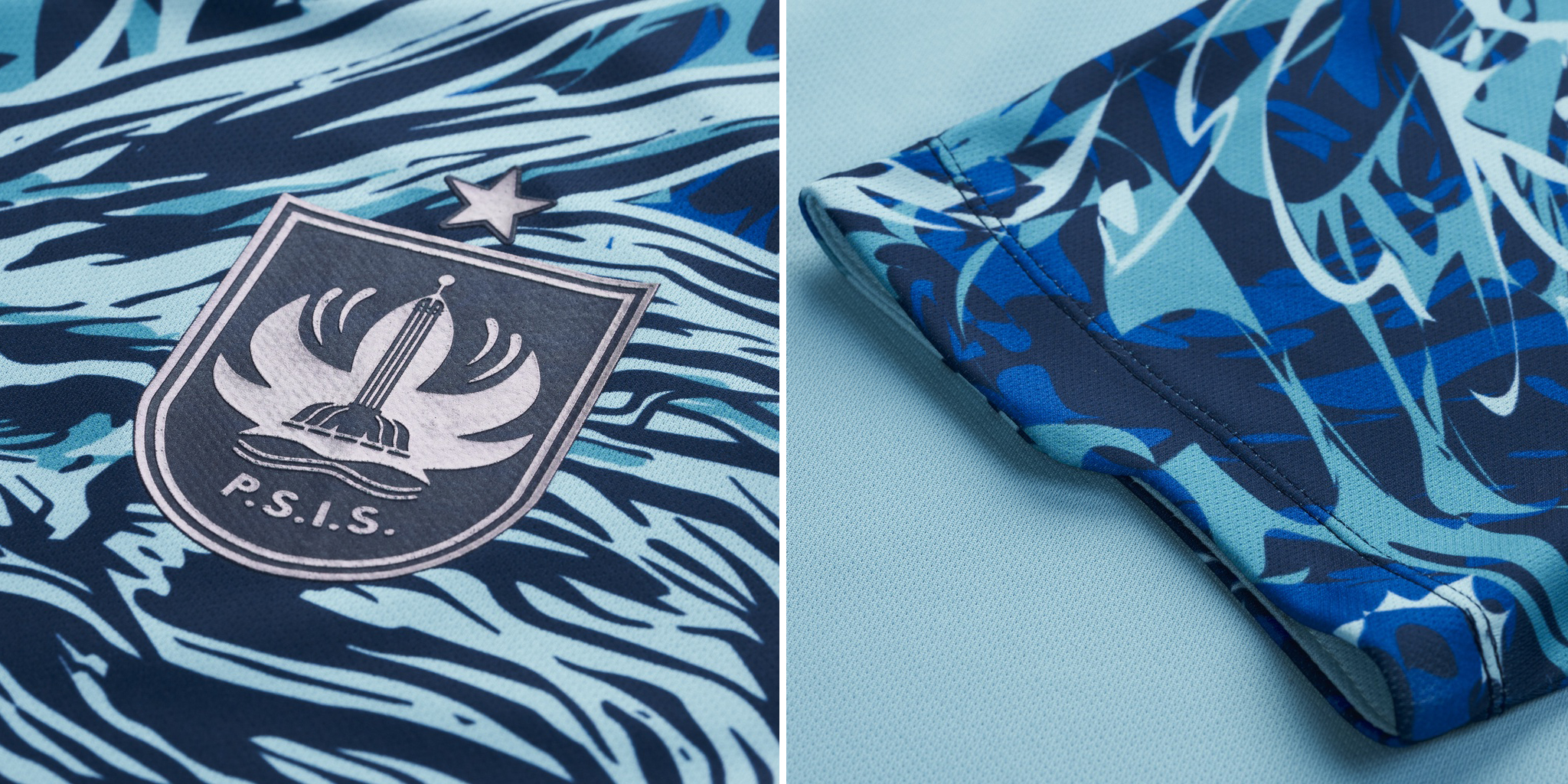 2022-23 PSIS Semarang Third Shirt *BNIB*
SALE £40
(Approx $48 / €45)
Latest posts
Oakland, CA - Oakland Roots Sports Club have released their 2023 Official USL Championship home...
Italian goalkeepers have always been the world's best and the 90s was no exception, in fact we...
In Vintage Football Shirts style, instead of looking at this year's Kit of the Year we are going back...
For the first installment of our new grail football shirts series we went straight to one of the most...
Have Venezia just done it again? Kappa and Venezia Football Club have unveiled their much-anticipated...
Inter Milan and Nike have unveiled their new home kit for the 2022-23 season.The new home shirt...