My Favourite Leeds United Shirts
(Posted on 28/10/21)
Leeds United haven't been in the top flight of English football for a lot of the younger generations' lifetimes, however, for me, growing up in the 90s and early 00s Leeds were ever-present and, at points, were challenging for Premier League and Champions League honours. Having said all this, the last time Leeds took a trophy back to Elland Road was the Division 1 title back in '92. Hopefully in the next few seasons there'll be more. Believe in Bielsa Ball!
A Leeds home shirt should be white, mostly plain white in my opinion. I accept the subtle use of the famous blue and yellow, however, I've never been a fan of going too far from tradition with any classic home kit. In contrast, I fully agree with creative freedom on a change kit. A brand's creative freedom has brought up some interesting designs over the years, some work, some don't, but I like the feeling when kits are leaked and you're surprised by the colour choice. I'm sure there will be at least one in my top 5!
Leeds United 1990-92 Home Shirt by Umbro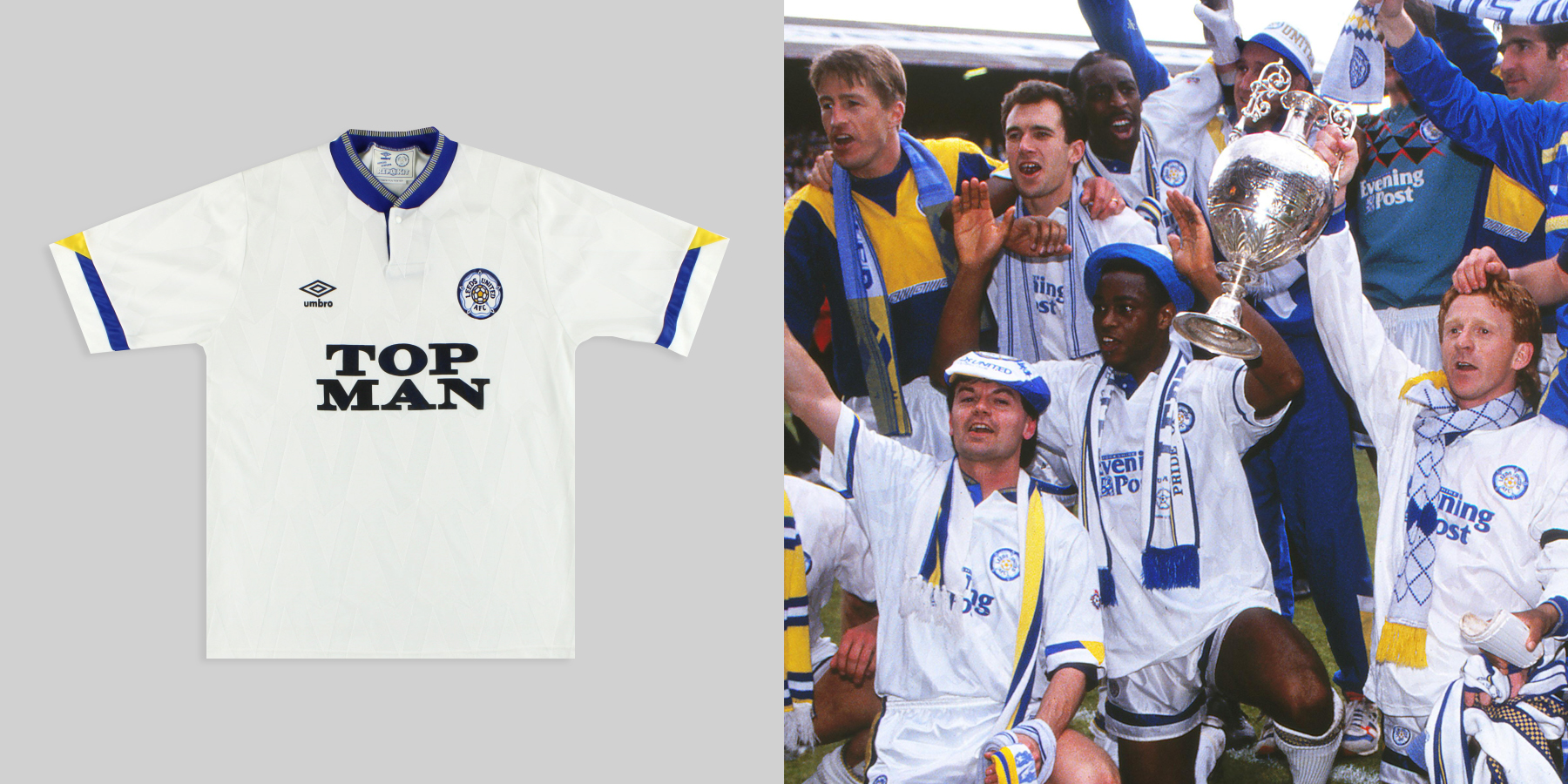 This design will be in every Leeds fans top 5. Usually it will be shown with the Topman sponsor used in 1990-91 but I wanted to also give a special mention to the shirt we won the league in. Although Umbro decided to re-use the same home design for the start of the 1991-92 season, local newspaper Yorkshire Evening Post took over the main shirt sponsorship. The shirt itself is perfect in my eyes. A great press stud collar and nice use of the classic blue and yellow on the sleeve.
Something that has always seemed bizarre is that the Evening Post sponsored shirt wasn't made available for the public to buy. Given that that side won the Division 1 title that season, the last year before it was reinvented as the Premier League, the missed opportunity for kit sales must have been massive.
Players - Gary Speed, David Batty, Lee Chapman, Gary McAllister… The list could go on, all Leeds United legends, apart of course from Eric Cantona!

Leeds United 2000-02 Home Shirt by Nike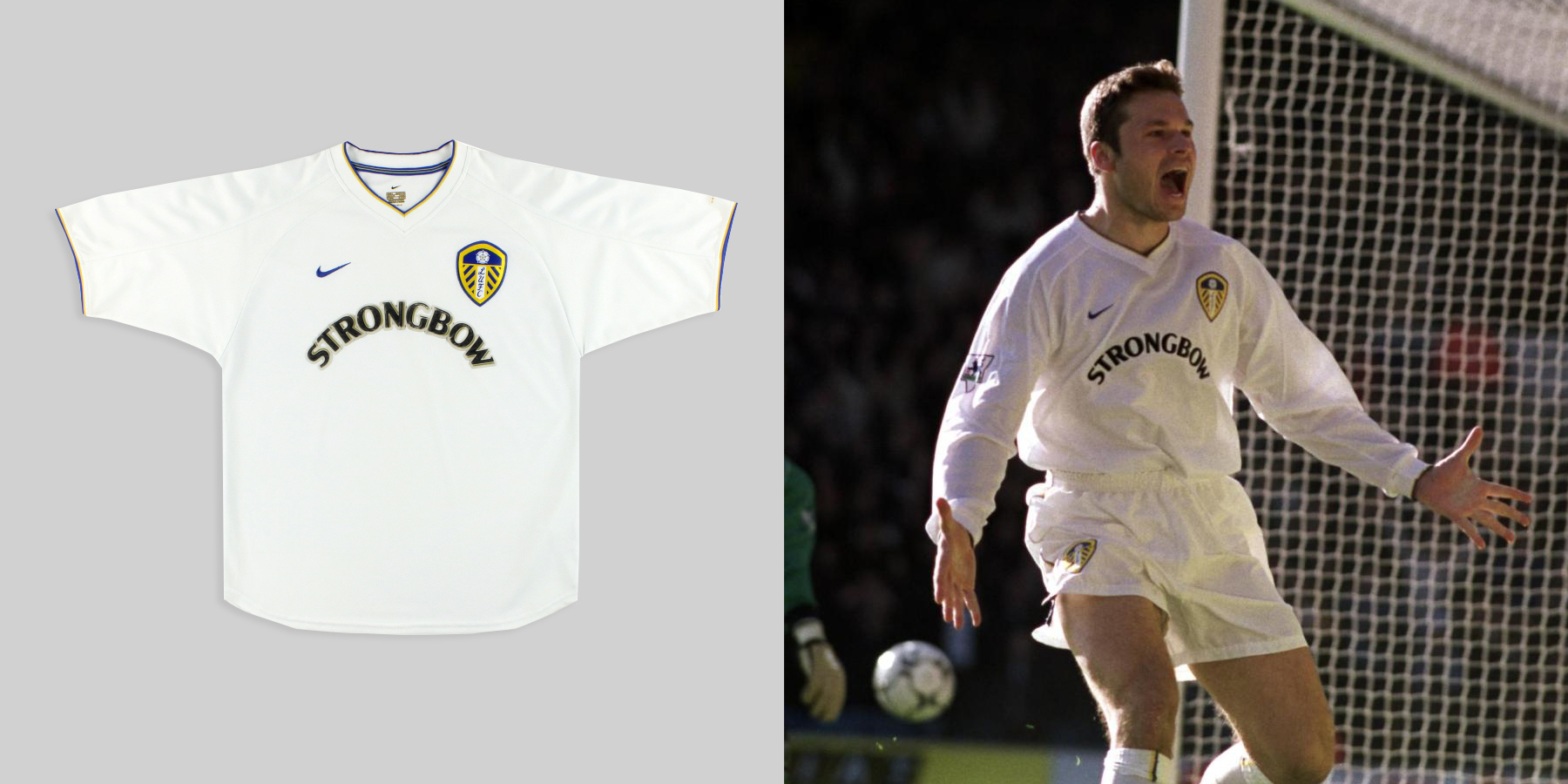 Unfortunately my memory of the 1991-92 championship win is a little hazy being only 7 at the time, however, I do remember those Champions League nights in 2000-01 in this glorious Nike home kit. Back in this era the Champions League changed to a double group phase, which was a bit strange, however, if you managed to get far in the competition you played most of the big teams. In that European campaign we welcomed AC Milan, Barcelona, Lazio, Real Madrid, Deportivo and Valenica amongst others to Elland Road. What a time to be a Leeds fan. Unfortunately, the end of this shirt's timeline coincided with the beginning of a wild downward spiral for the club.
You wouldn't have thought a curved font sponsor from an alcohol company would be aesthetically pleasing but I think it really worked on this kit. The v-neck collar, which doesn't drip too low, and the classic yellow and blue accents on both collar and sleeves are nice design features.
Players - Mark Viduka in the 4-3 win against Liverpool, Dominic Matteo scoring in the San Siro… once again there are too many memories and players that I associate with this shirt. All Leeds United legends apart from Harry Kewell!

Leeds United FA Cup Final 1972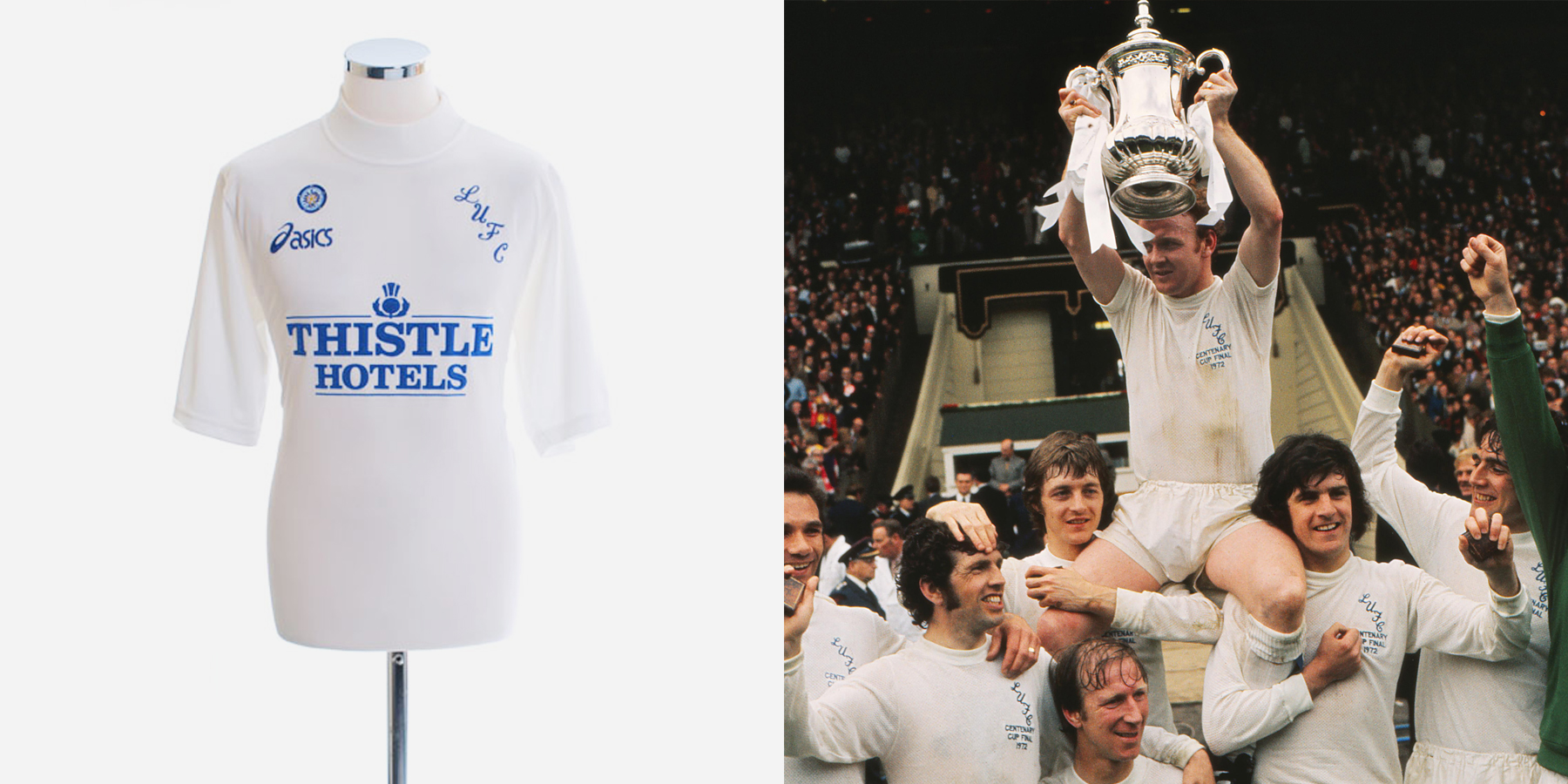 I wasn't born when Don Revie's famous Leeds United team of the 60s and 70s were dominating English football but we've all heard the stories. Put aside the players and the nostalgia associated with cup and league wins, the shirts were simply stunning. There's not that much to choose between all the kits back then, however, I've chosen this home shirt with the vintage 'LUFC' crest worn in the 1972 FA Cup Final victory. I may have a soft spot for this kit as this crest was brought back in the 90s on what I like to call the Yeboah kit.
Players - Billy Bremner, Jack Charlton, Allan Clarke, Peter Lorimer, Norman Hunter, Eddy Gray.
Leeds United 2019 Centenary Kit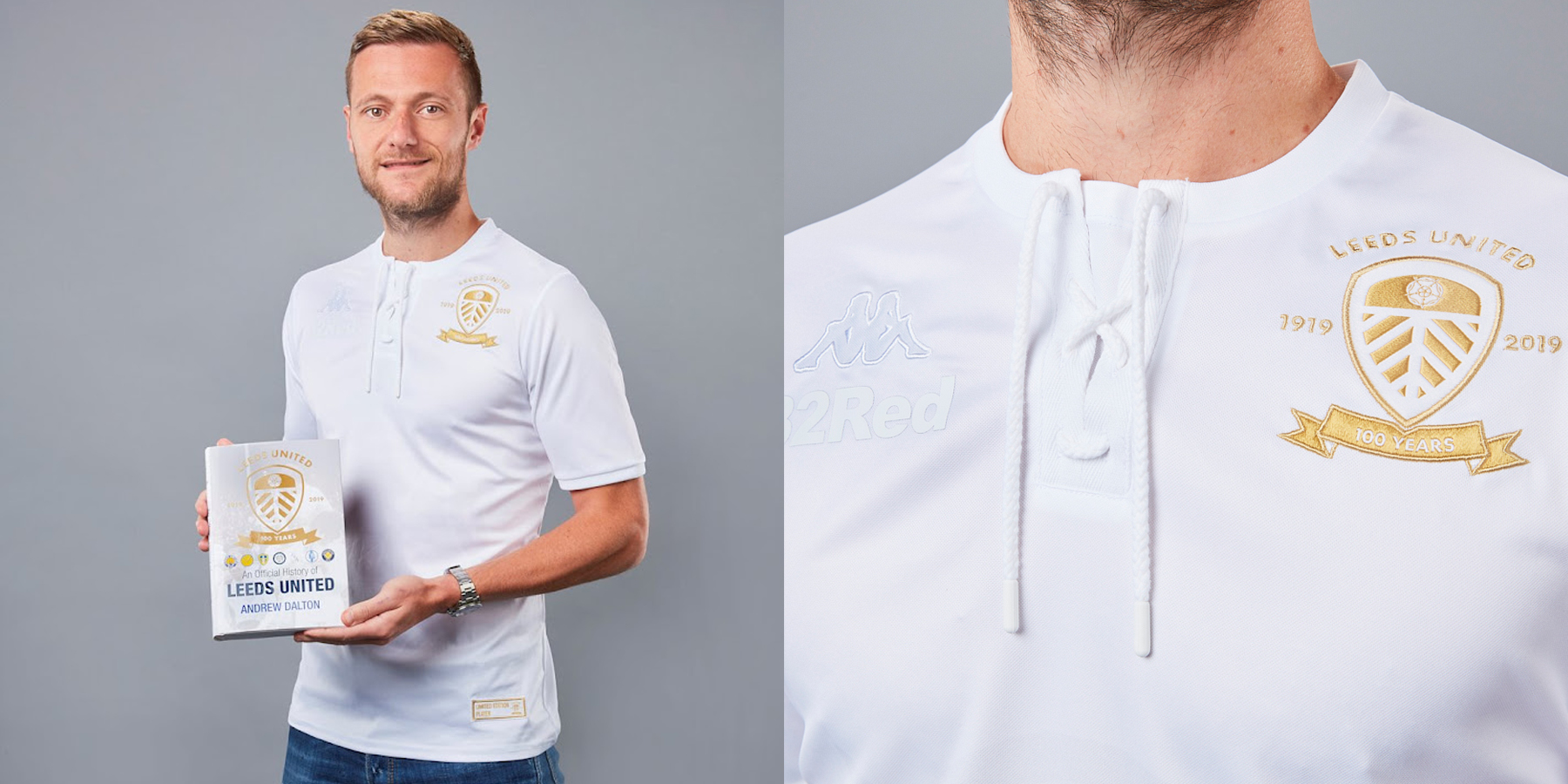 I'm always a sucker for a lace-neck shirt - I can even appreciate those Umbro Man United kits from 1992 - and this Centenary home shirt released in 2019 was one of the greatest ever. On a side note if anyone has one for sale I'm willing to pay quite a bit! There were only 1,919 shirts released to celebrate the club's founding year in 1919 and the design was based on the home shirt from around this time. It helps that this was the year Leeds finially won the league and made it back into the big time after 13 years. 13 long years!
Players - Kalvin Philips, Stuart Dallas, Luke Ayling, Patrick Bamford
Leeds United 1994-96 Away by Asics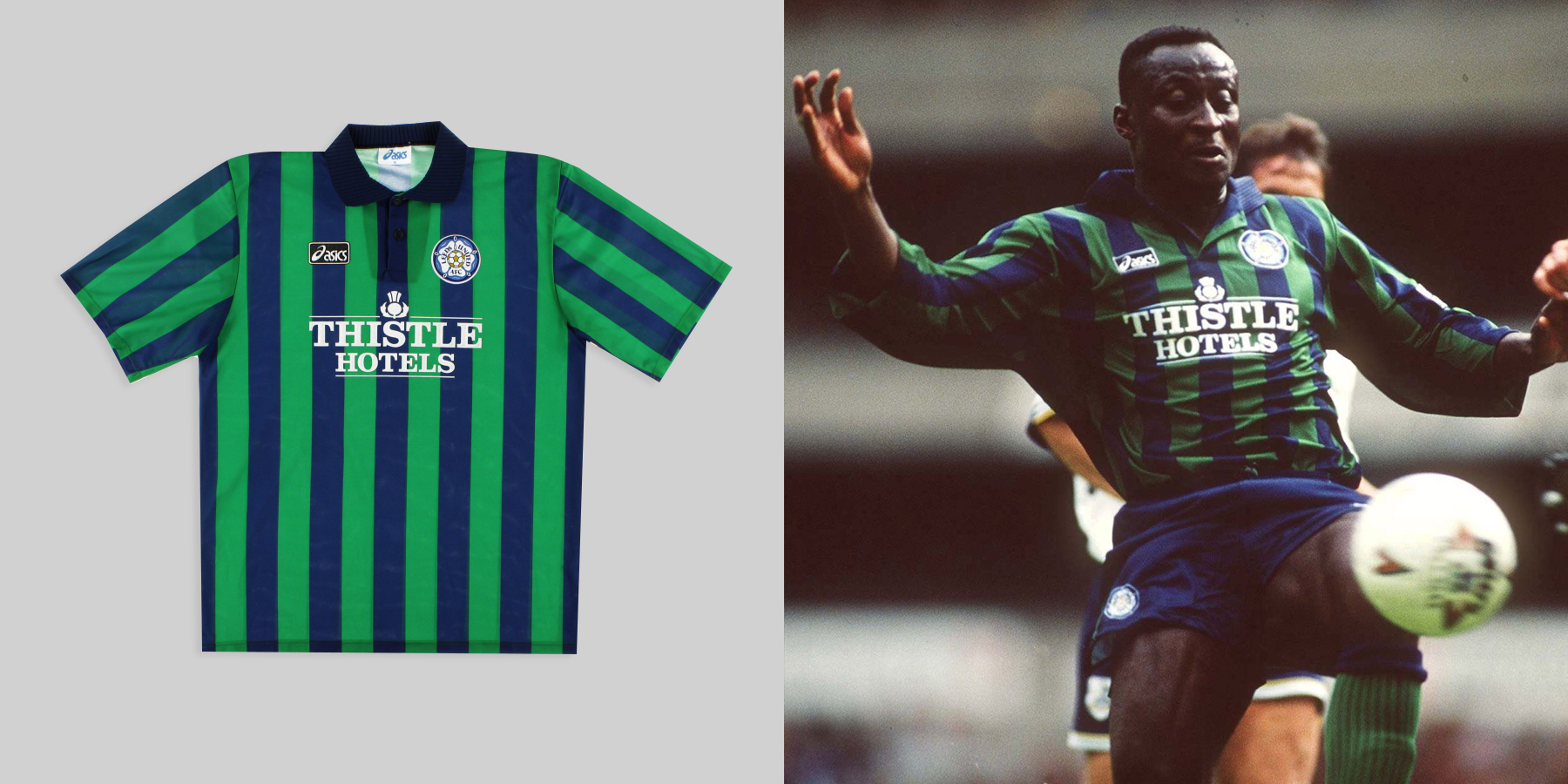 I promised earlier that I'd include a change shirt in my top 5, so here you go. Please don't hate me for this one, but I'm going to choose the green and blue striped kit from 1994-96. In the school playground you either had this one or the blue and yellow version, both are great, but I had the green strip so I'm siding with that. Just.
Players - Brian Deane, Rod Wallace, Tony Dorigo, Tony Yeboah
Latest from VFS blog
Have Venezia just done it again? Kappa and Venezia Football Club have unveiled their much-anticipated...
Inter Milan and Nike have unveiled their new home kit for the 2022-23 season.The new home shirt...
The new West Ham 2022-23 home shirt has been released which is influenced by a vintage hammers...
Tottenham Hotspur have revealed their new 2022-2023 Home kit by Nike. Spurs' new shirt sees...
The new Barcelona 2022-23 home kit celebrates the 30th anniversary of the Barcelona Olympics...
Unless you've been living under a rock for over a decade you'll know that Manchester...